Donald Trump, the presumptive Republican presidential nominee, has achieved so much success in the 2016 race partly because "there are a lot of people who are racists," Hollywood director Rob Reiner said on MSNBC's "Morning Joe" Thursday.
"Oh, my god," co-host Joe Scarborough reacted. "Did you just say that?"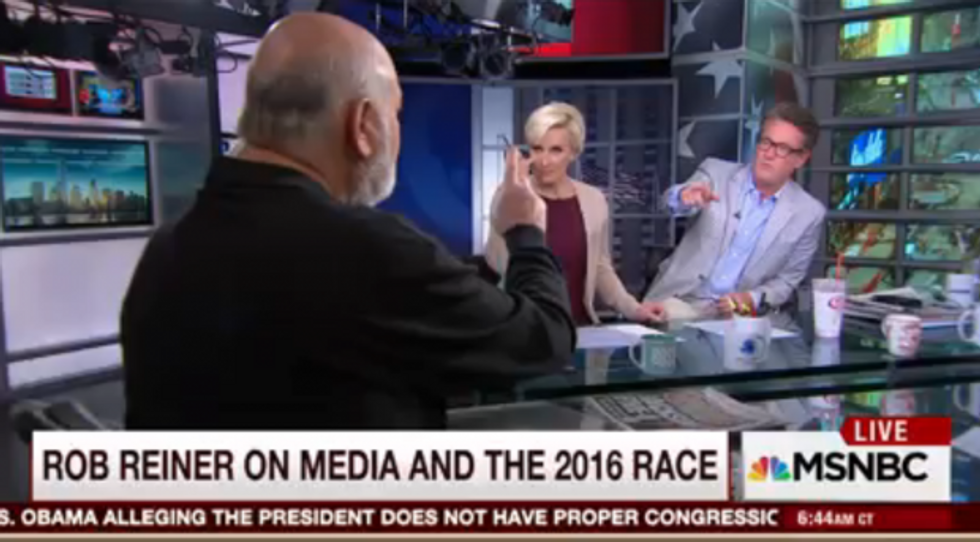 MSNBC
Reiner's comments came after he chided the media for supposedly not holding Trump accountable and forcing him to explain his positions. It was when MSNBC's Steve Kornacki asked him about Americans who "like what they hear" Trump and don't take "orders" from the media that Reiner blamed racism.
The director clarified "they're not all racist," but said "there is racism in this country that has been submerged for a long, long time" and Trump has "unearthed a lot of it."
Reiner eventually admitted part of Trump's popularity also stems from working class Americans being left behind by the GOP.
Watch the full segment below via MSNBC:
---