The Democratic National Committee responded Thursday afternoon to House Speaker Paul Ryan (R-Wisc.) announcing that he was not yet ready to support Donald Trump for president.
"Well, that was awkward," Democratic National Committee spokesman Mark Paustenbach said in a statement provided to The Hill. "Paul Ryan — the highest-ranking Republican in the country, and chair of the Republican National Convention — just said he can't support Dangerous Donald Trump's nomination for president."
"Bring a hazmat suit if you're one of the remaining Republican leaders still planning to stand with your nominee – Trump has gone radioactive," Paustenbach added.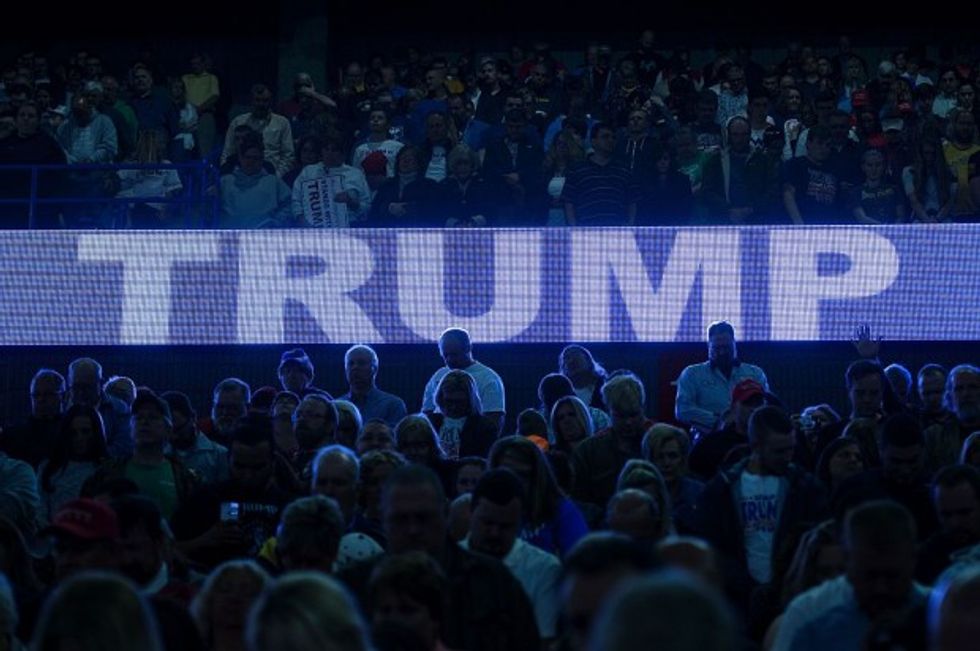 People wait for a rally for US Republican presidential candidate Donald Trump May 5, 2016 in Charleston, West Virginia. (BRENDAN SMIALOWSKI/AFP/Getty Images)
Ryan, the highest-elected Republican in the country, had appeared on CNN earlier and was pressed by host Jake Tapper on whether he would support Trump, now the presumptive Republican nominee.
"I'm just not ready to do that at this point. I'm not there right now," he said.
Trump returned fire, "I am not ready to support Speaker Ryan's agenda."
—
Follow the author of this story on Twitter and Facebook: