© 2023 Blaze Media LLC. All rights reserved.
Dramatic Video Captures Officer's Potentially Deadly Struggle With Suspect: 'You Don't Understand. I Need Your Gun.'
"I wanted to take the gun and run away with it."
Surveillance video captured the moment a New York City police officer suddenly became embroiled in a struggle to keep his gun from a man trying to take it from him outside a Bronx college Tuesday night.
Image source: New York Daily News
Officer Gyasi Thompson was on paid detail outside Monroe College when Ronald Santos, 27, approached him on a sidewalk and tried taking his gun, police told the New York Daily News. 
Santos' reason at the time?
"You don't understand. I need your gun," he told the cop, the Daily News reported, citing a criminal complaint.
The surveillance clip showed the suspect and Thompson wrestling before the officer took Santos down to the sidewalk and got on top of him.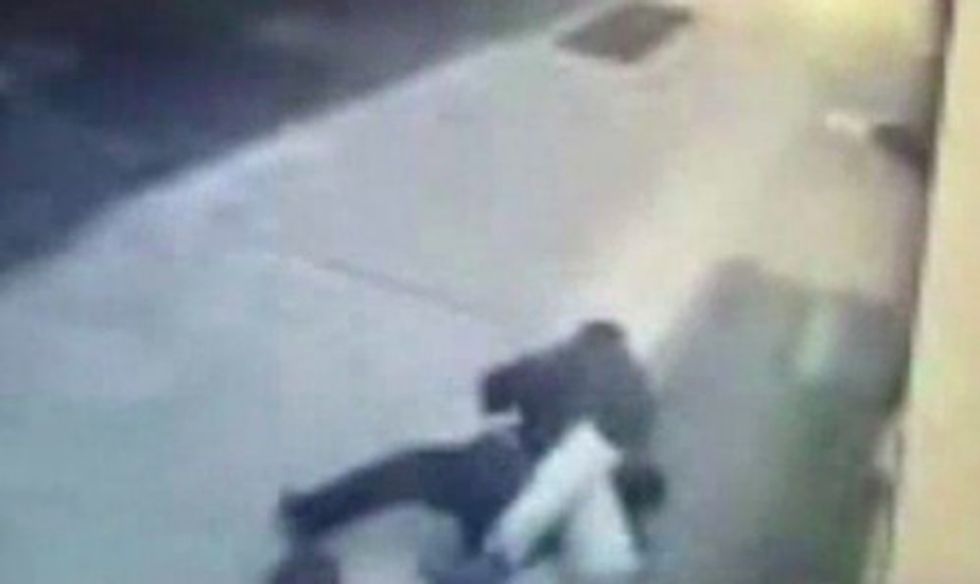 Image source: New York Daily News
The Daily News reported that after Santos got the officer's gun out of its holster, Thompson grabbed the gun with his left hand and held it out while he attempted to subdue Santos with his right hand.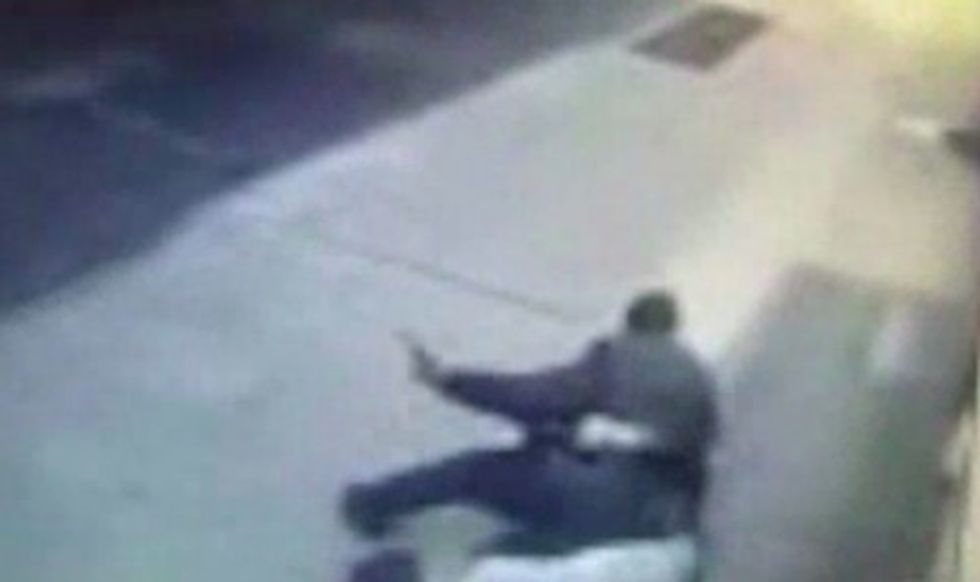 Image source: New York Daily News
After about 45 seconds, a security guard came over to help Thompson and grabbed Santos' right arm, the paper said.
The video also showed a pedestrian walking toward the scene as the struggle began, but then turning around and walking further away to watch.
Others pedestrians, including one man in a jacket and tie, watch but don't attempt to assist.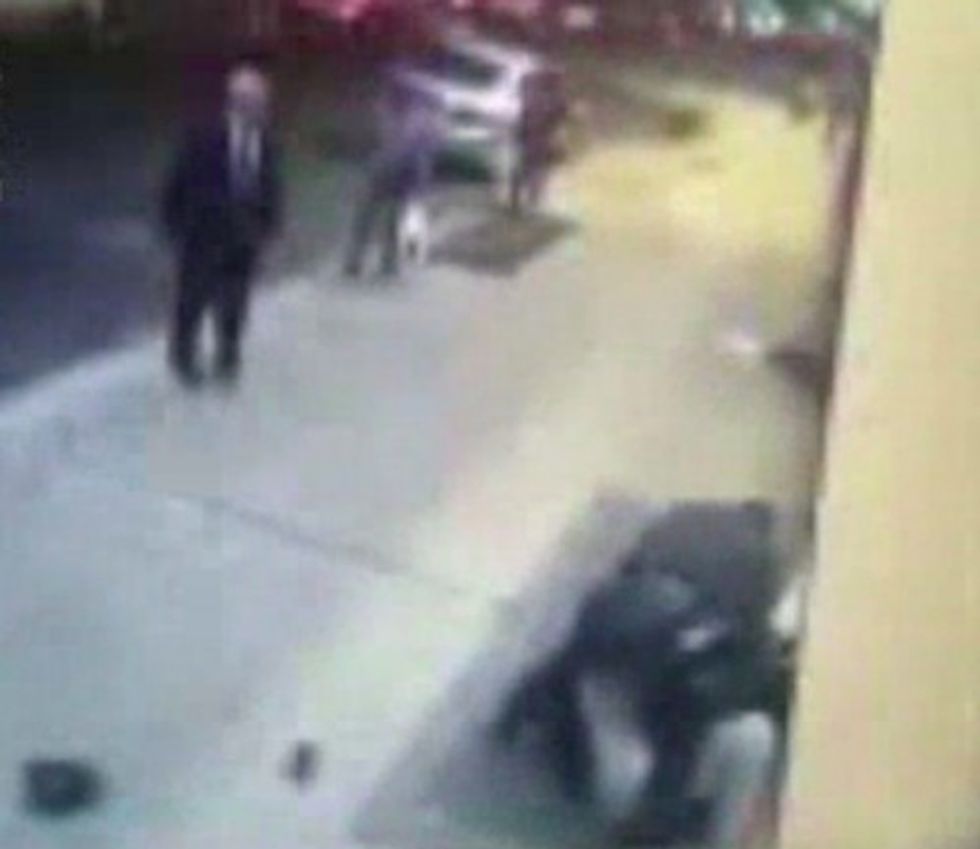 Image source: New York Daily News
"I have been seeing a lot of police officers and I just went up to the officer standing in front of Monroe College. I went to grab his gun," Santos later told police, according to the complaint. "We fell to the ground. I kept trying to grab the gun. I wanted to take the gun and run away with it." 
Santos, who has no prior arrests, is charged with attempted robbery, felony assault and other charges, the Daily News reported, adding that he was being held on $10,000 bond or $15,000 cash bail.
(H/T: New York Daily News)
Want to leave a tip?
We answer to you. Help keep our content free of advertisers and big tech censorship by leaving a tip today.
Sr. Editor, News
Dave Urbanski is a senior editor for Blaze News.
DaveVUrbanski
more stories
Sign up for the Blaze newsletter
By signing up, you agree to our
Privacy Policy
and
Terms of Use
, and agree to receive content that may sometimes include advertisements. You may opt out at any time.