A family of four was awakened just before 3 a.m. Thursday to the sounds of a man yelling profanities and kicking at the front door of their Shoreline, Washington, home.
The 44-year-old husband, his wife and their daughters, 19 and 11, quickly locked themselves in a back bedroom while the 19-year-old called 911.
And the dad grabbed his 9mm handgun, KOMO-TV reported.
The daughter told 911 dispatchers that her family had seen and heard a shirtless man trying to break in; she then reported they could hear glass shattering at the front of their suburban Seattle house, KOMO said.
By that point, Dad apparently didn't want to wait around to hear what the culprit might do next.
So he left the bedroom with his gun and ventured to the front of the house where he saw a man standing just outside the front window and door — both of which were broken through with lawn furniture the man had apparently thrown at the glass, the station reported.
At that point the man began moving toward the homeowner — but not for long.
The dad fired two rounds, hitting the man once in the upper right thigh, Sgt. Jason Houck of the King County Sheriff's Office told KOMO.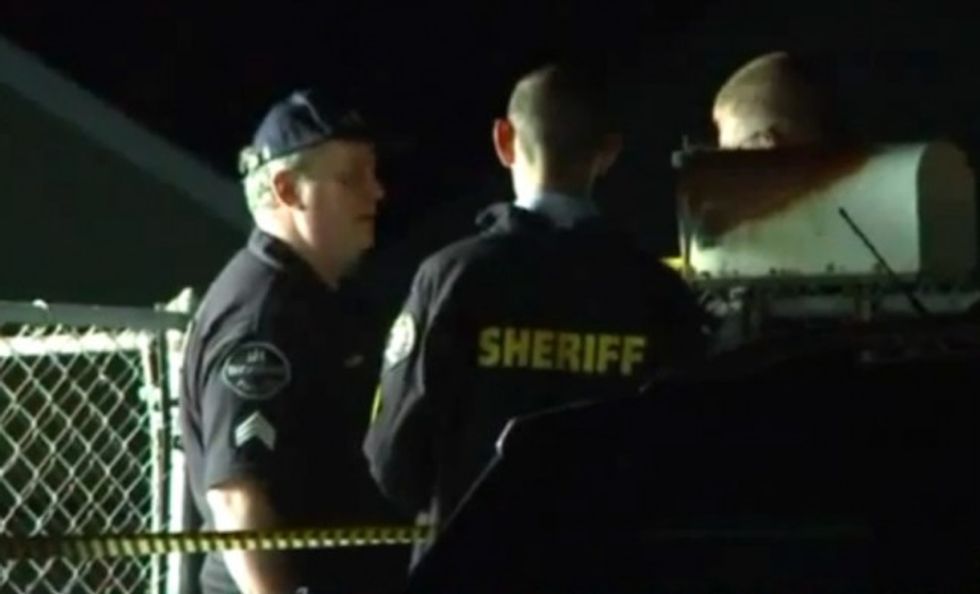 Image source: KCPQ-TV
"Our deputies were staged just down the street and were approaching on foot when they heard two shots," Houck told KCPQ-TV. "They rushed up into the yard and found a male suspect laying in the front yard."
The 41-year-old suspect was losing a lot of blood, so the deputies applied a tourniquet until medics arrived, KOMO reported; the man was taken to a hospital, rushed into surgery and is expected to survive, the station added.
The suspect lives in the neighborhood where the incident occurred, KCPQ said, and he'll be booked into jail for investigation of burglary after he's out of the hospital, Houck added.
No charges of any kind are expected to be filed against the homeowner, KOMO reported.
(H/T: Bearing Arms)