A recent study claims eating chocolate every single day can be beneficial to people trying to lose weight, fighting heart disease and diabetes.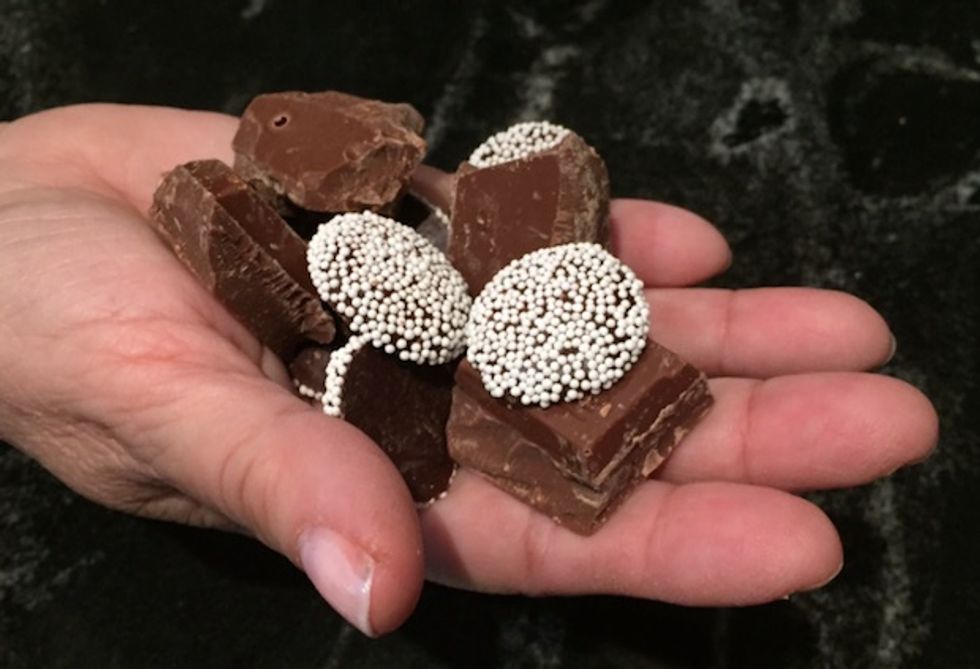 Image source: TheBlaze
The report, published in the British Journal of Nutrition has created hope in the hearts of chocoholics everywhere.
In the study, which used data gathered from over 1100 adults between the ages of 18-69, daily consumption of small amounts of dark chocolate showed positive results on liver enzymes and blood glucose levels.
Why does chocolate -- specifically, dark chocolate supposedly help fight heart disease and aid in fighting diabetes? It has to do with the antioxidants found in cocoa, a key part of chocolate.
One of the study's authors, Dr. Saverio Stranges, commented on the results, "Given the growing body of evidence, including our own study, cocoa-based products may represent an additional dietary recommendation to improve cardiometabolic health; however, observational results need to be supported by robust trial evidence," he told the media.
Dr. Jorge Rodriguez, a board-certified internal medicine specialist, confirmed to TheBlaze that the study contains generally-accepted thinking concerning the benefits of consuming dark chocolate -- in small doses.
According to Rodriguez, dark chocolate's high antioxidants are credited with helping the body fight off the cell-destroying free radicals bouncing around inside of humans.
Rodriguez supported the overall theory of the pro-chocolate study, adding, "This is just an adjunct to other healthy measures, this is not the end-all and be-all."
Listen to Dr. Jorge Rodriguez explain the benefits of chocolate on TheBlaze Radio:
__
Follow the author of this story on Twitter and Facebook: