Arizona firefighter Tim Wilson likely had no idea the tongue-in-cheek series of photos he posed for would become an internet sensation, spark media inquiries from around the globe and reportedly caused Facebook to shut down the page of his friend, Chad Castigliano on the social media website -- twice!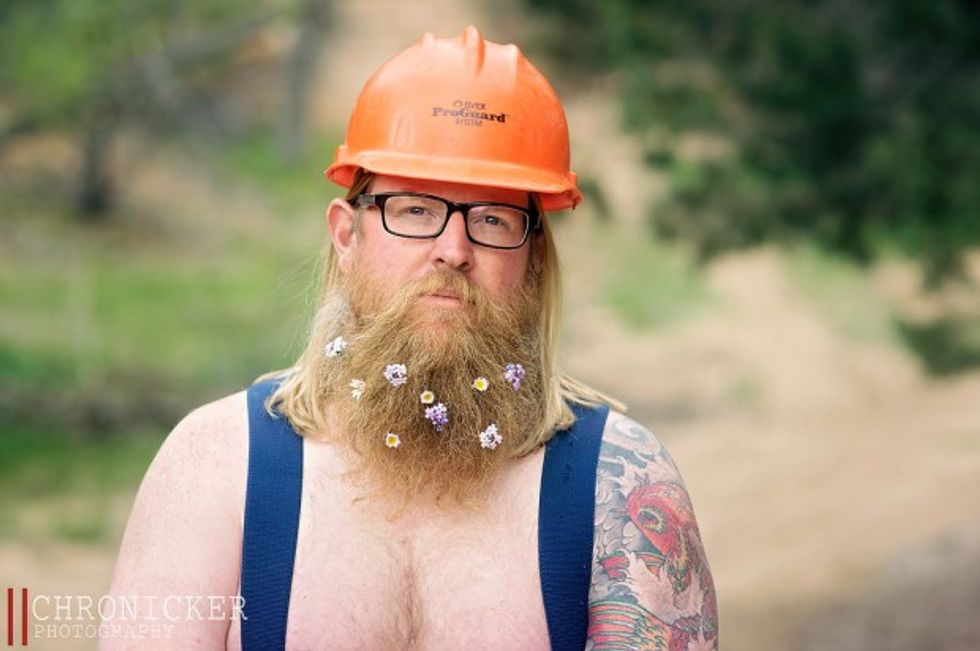 Image source: Facebook
The calendar and merchandise featuring the images of Wilson was dreamed up by Castigliano. He refers to the style as "dude-oir" photography and hoped the series of images featuring the fighter in "boudoir-like" poses would be a hit for a calendar being sold to benefit a charity called "Books to the Rescue" -- an organization providing "comfort bags" and backpacks filled with books and other distractions for children whose lives have been hit by a tragedy.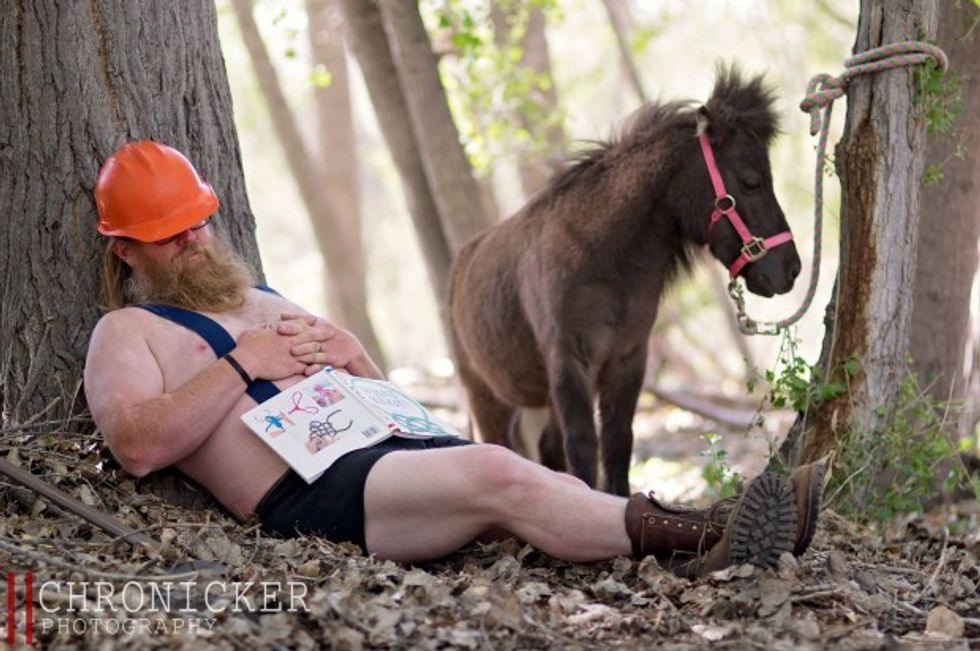 Image source: Facebook
Castigliano's wife, Jasmine shares the credit for the idea. She is also the person who brought the Books to the Rescue operation to their town of Prescott, Arizona.
Since posting the initial series of images on Chronicker Photography's Facebook page, the social media giant has twice blocked the page as traffic overwhelmed servers.
In case Facebook blocks his photography company's page again, Castigliano created a fan page for Wilson's alter ego, The Whimsical Woodsman.
Both pages, as well as the Chronicker Photography website have links to the merchandise pages featuring Wilson's images on t-shirts, calendars, mugs and women's underwear.
Watch the local news cover the story of the viral calendar:
__
Follow the author of this story on Twitter and Facebook: