Jason L. Riley — a black Wall Street Journal columnist who was disinvited from a speaking engagement at Virginia Tech over his conservative views on race — has received an apology from the school and a reinvitation to speak on campus.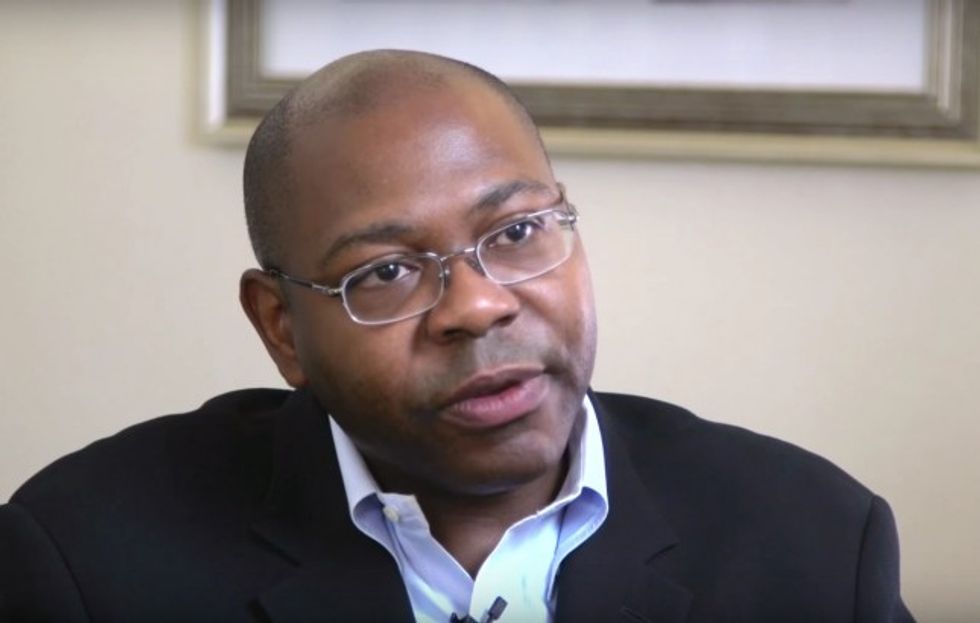 Jason L. Riley (Image source: YouTube)
After Riley shared his reaction to the disinvitation in a Journal column, explaining there were concerns "that my writings on race in The Wall Street Journal would spark protests," Virginia Tech's dean of the Pamplin College of Business, Robert T. Sumichrast, took issue with Riley's assertion.
In fact, Sumichrast wrote an open letter to school, stating that "no invitation was extended to Jason Riley."
But Riley came back with a letter penned by a faculty member inviting him to speak:
Here's the invitation to speak @virginia_tech says was never extended to me. @WSJopinion @ManhattanInst @FoxNews pic.twitter.com/mTjJUvkDAG

— Jason Riley (@jasonrileywsj) May 4, 2016
It seems the smoking gun forced Sumichrast to issue Riley an apology.
"I believed my statement when I made it but subsequently have learned that it was incorrect," the dean wrote in a follow-up letter to the Virginia Tech community. "Mr. Riley was invited to campus by a Pamplin faculty member in correspondence dated April 19, 2016. Mr. Riley was completely justified in saying that he was invited and in feeling that my statement was inappropriate. This afternoon I offered my apology to Jason by phone and explained the series of events that led me to make my inaccurate statement. Jason was gracious and accepted my apology. I am hopeful he will join us on campus as a speaker, either as part of the BB&T series or as a college-wide speaker."
Riley noted the interaction on Twitter and was pleased over how it went:
.@virginia_tech does right thing--issues public apology & re-invites me to speak. Bravo! And thanks, social media https://t.co/75hlGmEzCU

— Jason Riley (@jasonrileywsj) May 5, 2016
It's not yet clear if Riley has accepted the reinvitation, but one Twitter user had a curious reaction to the flap:
@jasonrileywsj Maybe an apology from you for running to the media when a phone call could have cleared this up?

— Matt Welch (@_MattWelch_) May 6, 2016
@grsvt81 thanks for feedback. This alum disagrees, and thinks Riley had an agenda unsupported by the facts.

— Matt Welch (@_MattWelch_) May 7, 2016
@grsvt81 I believe I am pretty well versed in the details of this situation, and further, I have no desire to get in a Twitter argument.

— Matt Welch (@_MattWelch_) May 7, 2016
(H/T: Campus Reform)