Liberal speakers will outnumber their conservative counterparts at 2016 commencement ceremonies by a ratio of 4-to-1, according to a report published by Campus Reform.
The college news website said it analyzed each school in U.S. News' top 100 list and determined if the person was either liberal, conservative or apolitical.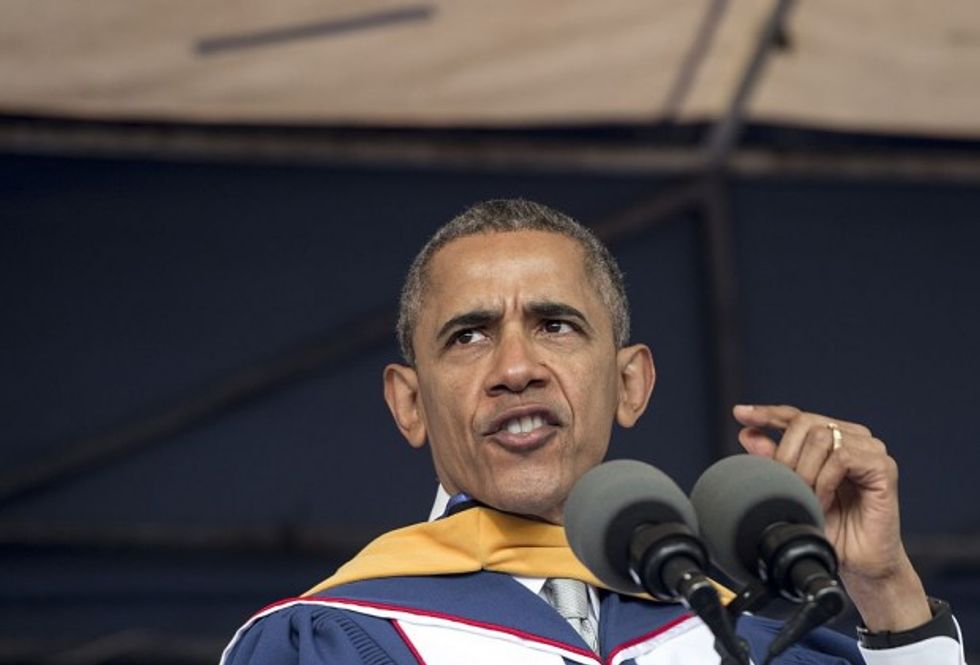 President Barack Obama speaks during the commencement ceremony for Howard University in Washington, D.C., May 7, 2016. (SAUL LOEB/AFP/Getty Images)
Of the schools, 40 were determined to be liberal. Only 10 were found to be conservative.
"Notably, not a single active conservative politician was invited to speak at one of the nation's top schools," the report said.
Campus Reform said the categorization was based on whether a speaker had ever expressed support for a political party or major issue.
—
Follow the author of this story on Twitter and Facebook: