Glenn Beck has consistently criticized presumptive Republican nominee Donald Trump, so when he predicted the billionaire businessman would win the presidency in November, it came as somewhat of a surprise.
"I'm going to make a prediction about Donald Trump," Beck said Wednesday morning on his radio program, adding that he could say Trump would earn the GOP nomination this summer, but noted "that's obviously a foregone conclusion."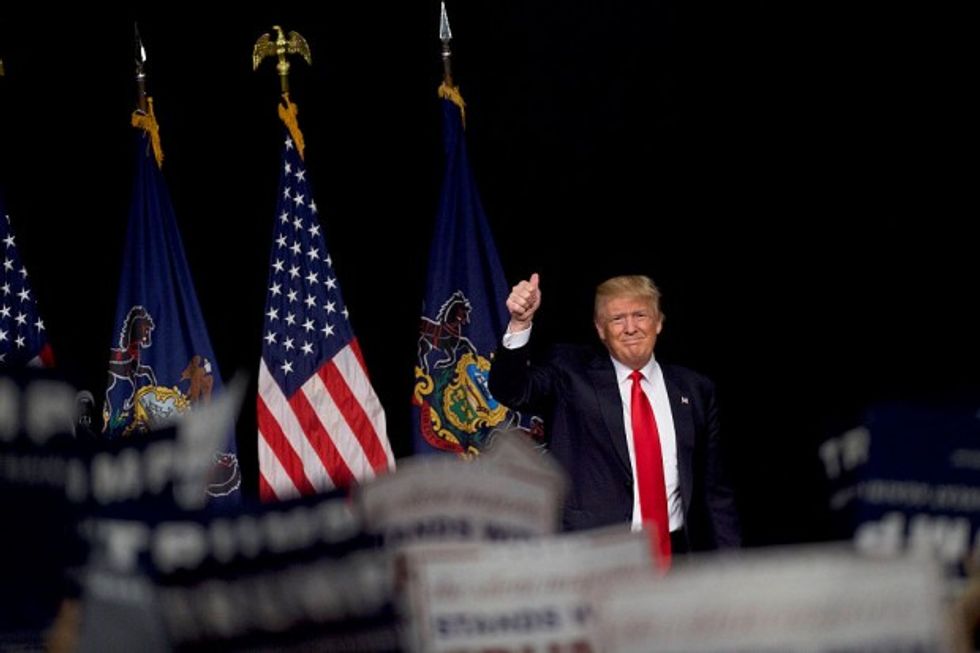 Mark Makela/Getty Images
"Here's my prediction, and I stand by it: Donald Trump is going to be the next president of the United States," he continued. "And I don't think there's any way around it. I believe Donald Trump will beat Hillary Clinton."
From there, Beck, who was a top surrogate for Texas Sen. Ted Cruz's since-suspended campaign, explained why he made such an unexpected forecast, telling listeners that Democratic front-runner Hillary Clinton is "such a flawed candidate." According to the conservative talker, "a rock will beat" Clinton in November.
"The key to success here is star power, and somebody from the outside that is going to shake things up," he remarked. "And I believe, after looking at the exit polls last night, ... I believe the number was 30 percent of Democrats that said they will cross over and vote for Donald Trump."
Of the Republicans who say they don't support Trump and won't vote for him in the general election, Beck predicted "maybe 20 percent" will stick to that claim.
"But if you can get 30 percent — when was the last time you ever saw a poll that said 5 percent of Democrats would vote for a Republican?" he asked. "Certainly not 30 percent in an exit poll that say they would cross over. That shows how weak of a candidate she is."
Complimentary Clip from TheBlaze TV The full episode of The Glenn Beck Program, along with many other live-streaming shows and thousands of hours of on-demand content, is available on just about any digital device. Click here to watch every Glenn Beck episode from the past 30 days for just $1!
—
Follow the author of this story on Twitter: