Just after 4 p.m. Monday, near the small town of Katie, Oklahoma, storm chasers Darin Brunin and Dick McGowan captured a powerful tornado ripping through the countryside.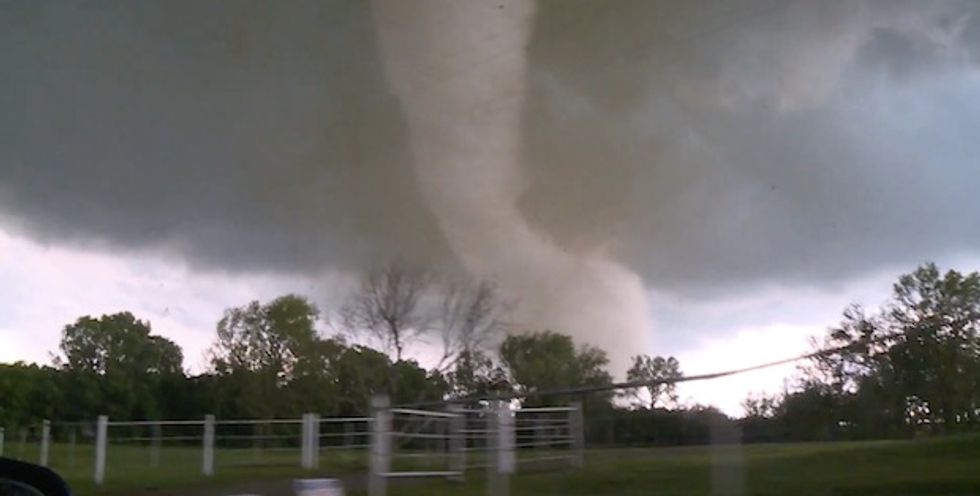 Image source: YouTube
The duo's YouTube page rated this twister as one of the "Top 5 Tornado of All Time."
As the storm was bearing down on a red farmhouse, one of the storm chasers is heard saying, "Please don't hit that farm."
Within seconds, the short video shows a well-defined funnel cloud ripping through the building before destroying trees and making power lines snap as the winds easily tossed the power poles into the air.
For the record, Brunin and McGowan stated, once the storm has passed, they stop to do "search and rescue" in the aftermath of the tornado.
(Content warning: Contains strong language and a fleeting expletive.)
—
Follow the author of this story on Twitter and Facebook: