If you have an Amazon Echo, a hands-free speaker device, in your home, the FBI might be listening to you.
The FBI responded Wednesday to a Freedom of Information Act request from Gizmodo, telling the publication the agency "can neither confirm nor deny" if it is listening in on Americans' Amazon Echos.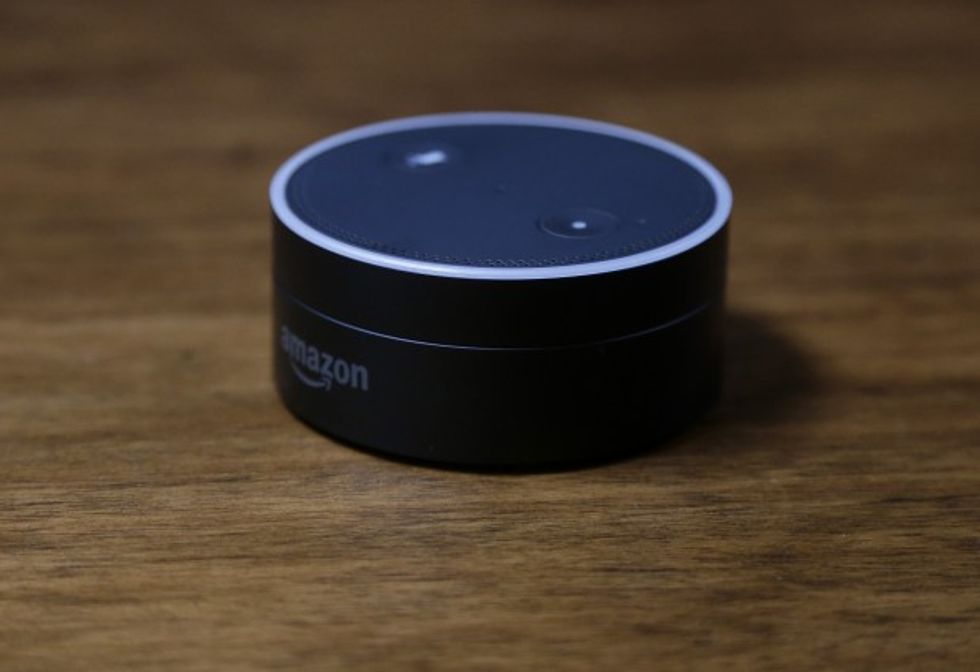 AP Photo/Jeff Chiu
According to the FBI, they couldn't disclose whether or not they are wiretapping the devices, because it threatens the techniques they use.
"The mere acknowledgement of whether or not the FBI has any such records in and of itself would disclose techniques, procedures, and/or guidelines that could reasonably be expected to risk circumvention of the law," the letter read. "Thus, the FBI neither confirms nor denies the existence of any records."
The fact that the FBI could now be wiretapping devices inside people's homes, as Gizmodo noted, offers law enforcement officials a simple and streamlined way to "bug" an area.
For many years, the FBI and law enforcement officials would be forced to wiretap a phone conversation, or plant microphones in a home, if they wanted to listen in. Nowadays, because Americans are voluntarily putting microphones and other recording devices in their homes, the only thing necessary is software to hack things like iPhones and Amazon Echos.
This latest development is not all that surprising, given the fact that the NSA can already allegedly tap into individuals' phones, even when they are turned off.
—
Follow the author of this story on Twitter: