As conservative author Brad Thor and Donald Trump surrogate David Wohl debated the #NeverTrump effort on Fox News' "The Kelly File" Tuesday evening, Thor delivered a scathing line about the presumptive Republican nominee that earned a reaction from host Megyn Kelly.
While explaining his opposition to Trump, Thor said that he will not support him because the candidate exhibits a "tilt towards authoritarianism."
"He changes his positions, the guy's got more positions than a porn star!" Thor said. "Nobody knows what he really stands for, he has no core."
Kelly couldn't help but to outwardly react to the line on the air.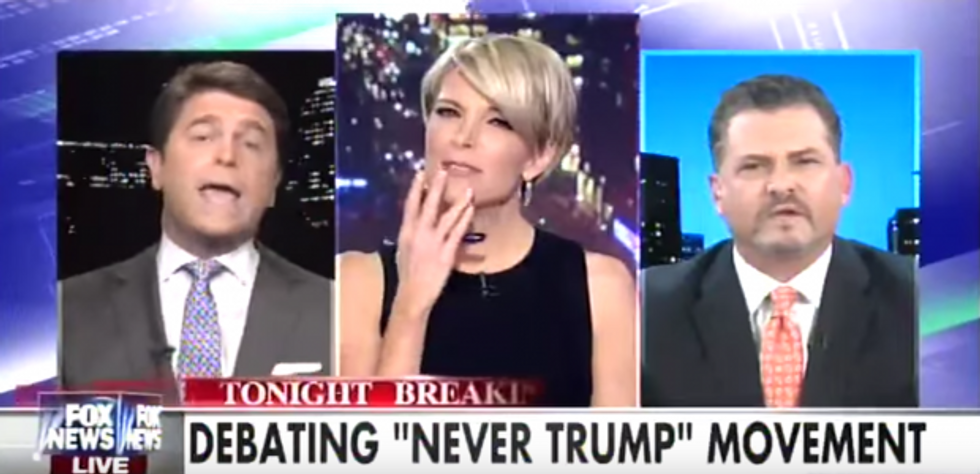 Fox News
Wohl countered that Thor was at risk of becoming a "de facto Hillary Clinton surrogate" for criticizing Trump.
"When is he going to try to win us over?" Thor replied.
Wohl told Thor that it is now up to him to "come to Donald Trump's side."
Thor replied, "This is the arrogance of your campaign."
—
Follow Kate Scanlon (@kgscanlon) on Twitter