An Indiana man has been arrested for threats he allegedly made against presumptive Republican nominee Donald Trump and his family in a YouTube video, according to WLKY-TV.
In the video directed at Trump, Richard Deville Jr. said, "I'm going to take your life."
"Your daughter, your wife and you are dead bitch! Look me in my eyes, bitch, I'm serious," he said.
Deville accused Trump of wanting to "put blacks back to slaves."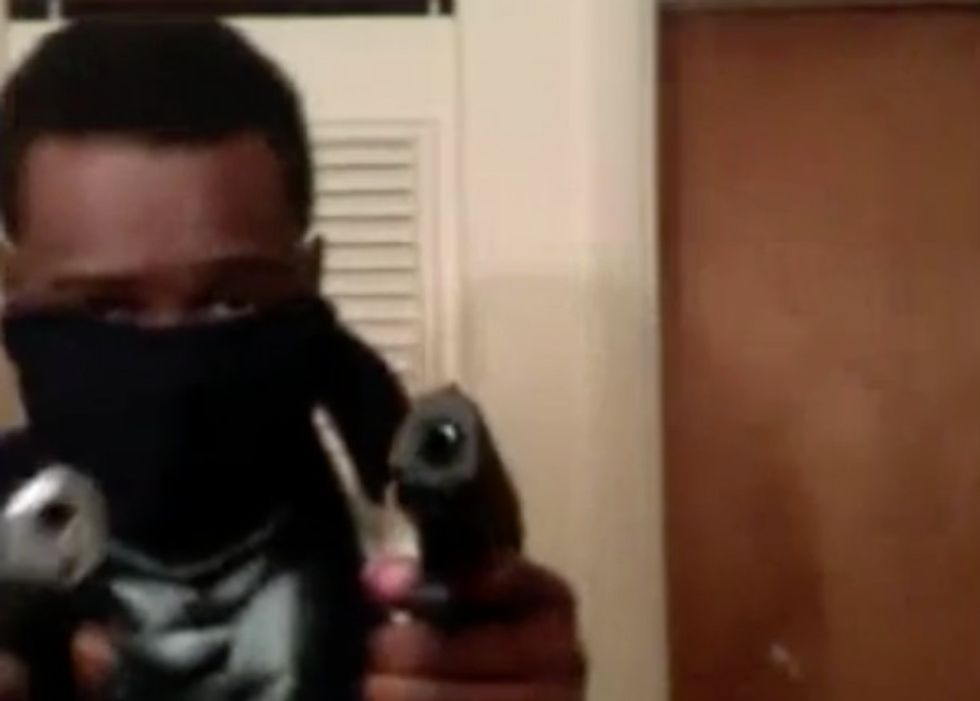 Image source: YouTube
Floyd County Prosecutor Keith Henderson told WLKY that someone who saw the video contacted authorities in Atlanta, and it was investigated by the Secret Service.
"It was very strongly worded, and I think the message needs to be sent that's not allowed, and we're going to hold someone criminally liable for that. Our country stands for freedom of speech, but it absolutely cannot tolerate someone's life being threatened because they run for office," Henderson said.
According to WLKY, Deville was arrested Thursday and charged with intimidation and unlawful possession of a firearm by a violent felon.
According to a probable cause affidavit provided to WLKY, Deville said he shot the video because he thought it would make him "look cool."