The U.S. Secret Service is "looking into" a disturbing video in which a man brandishes handguns and seemingly threatens to kill Donald Trump, the presumptive Republican presidential nominee, and his family.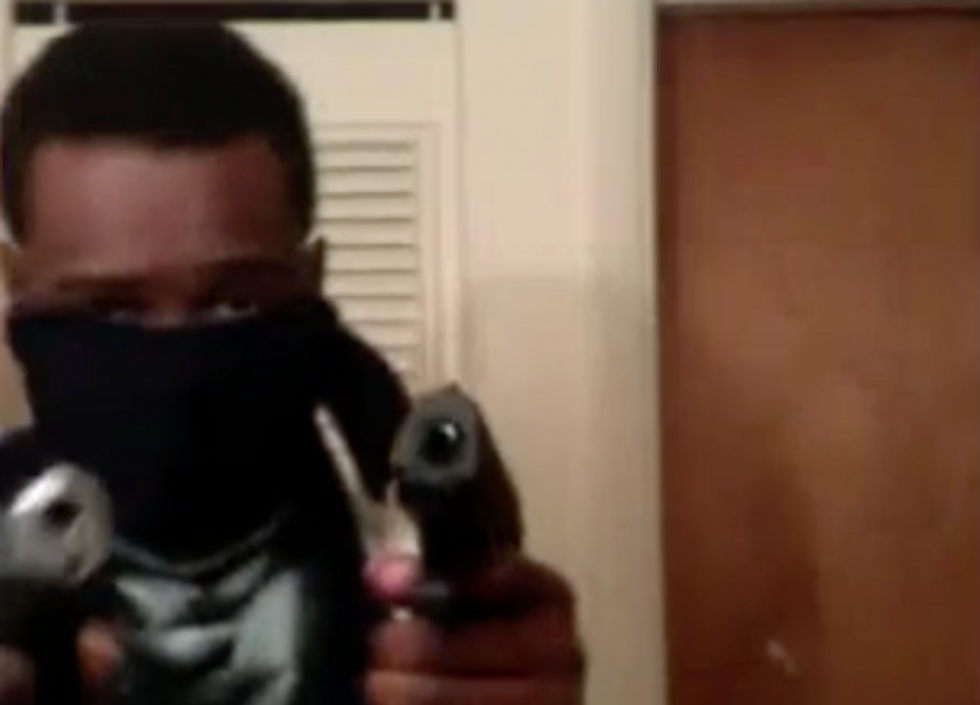 (YouTube)
"Your daughter, your wife and you are dead b***h! Look me in my eyes, b***h, I'm serious," the man can be heard saying in the video posted online. "You want to put blacks back to slaves?"
The man later states, "I'm going to take your life. The heat bring me where you at. I'm gonna whack you up top. I'm gonna whack you for 20 bands, b***h. If I get caught, I'm gonna do the time because real n***** do the mother f***ing time. But, you know, I'm not gonna get caught, b***h."
Though it's been reported that Trump is the target of the man's threats, his name doesn't appear to be specifically referenced in the video.
Secret Service spokesman Martin Mulholland confirmed to TheBlaze that the agency, tasked with protecting Trump, is "aware of the matter" and are "looking into it." He didn't provide further details.
Mulholland said standard practice is to refrain from commenting on any "protective operations."
Watch the video below (Warning: Strong language and disturbing content):
---