Police in Alhambra, California, are trying to identify an alleged package thief after a homeowner caught her on video walking away with his packages.
In the video, the woman claimed that her mother lived in the house, seemingly unaware that she was speaking to the actual owner of the house.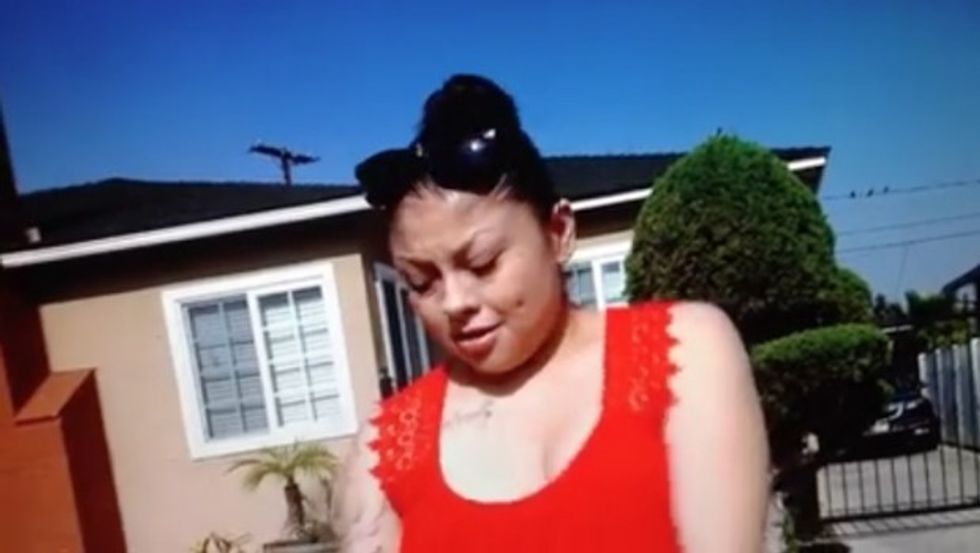 Image source: Facebook/Alhambra Police Department
According to Alhambra police, the homeowner returned home to find a woman who had picked up two packages that had been delivered to his house.
He began to record on his cell phone and confronted her.
"If I were you, I'd put that down," he told the woman.
"Why?" she replied. "My mom lives here."
"Those are my stuff," the homeowner said. "I live here. This is my house."
"My mom lives here," she said again.
When the homeowner said he would call the police, the woman promptly dropped the packages and walked away.
Anyone who recognizes the woman is asked to contact the Alhambra Police Department.
—
Follow Kate Scanlon (@kgscanlon) on Twitter