Less than a day after Donald Trump again refused to release his tax returns until after an IRS audit is finished and told ABC's George Stephanopoulos his effective rate is "none of your business," the Clinton campaign released a new ad mocking the GOP's presumptive nominee on the topic.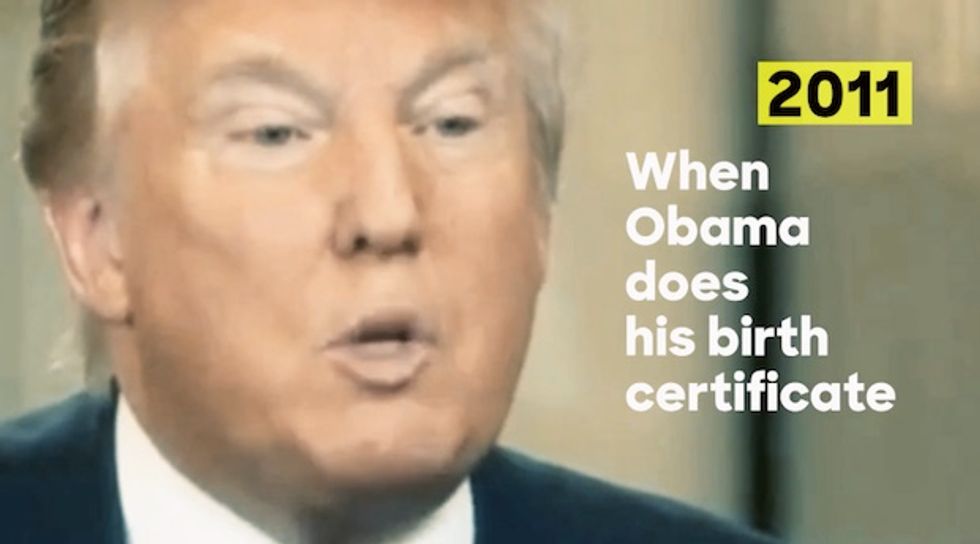 Image source: YouTube
The video is a collection of news clips about the topic and also features Trump talking about releasing his tax returns in conjunction with a run for the White House. Some of the clips date as far back as 2011.
"Maybe I'm gonna do the tax returns when Obama does his birth certificate," Trump says in one of the segments.
Noticeably absent from the attack ad are Democratic front-runner Hillary Clinton's image and voice. The only indication of a connection to the Clinton campaign appears in the final three seconds of the video when the web address "hillaryclinton.com/briefing" and "Paid for by Hillary for America" appear on the screen.
Watch the ad titled, "What's Donald Trump hiding?":
--
Follow the author of this story on Twitter and Facebook: