Republicans unhappy with Donald Trump as their party's presumptive nominee courted billionaire Mark Cuban, owner of the Dallas Mavericks, about a third party presidential bid, a report revealed Saturday.
Cuban, who did not want to reveal the names of those who approached him, told the Washington Post that he ultimately turned down their advances.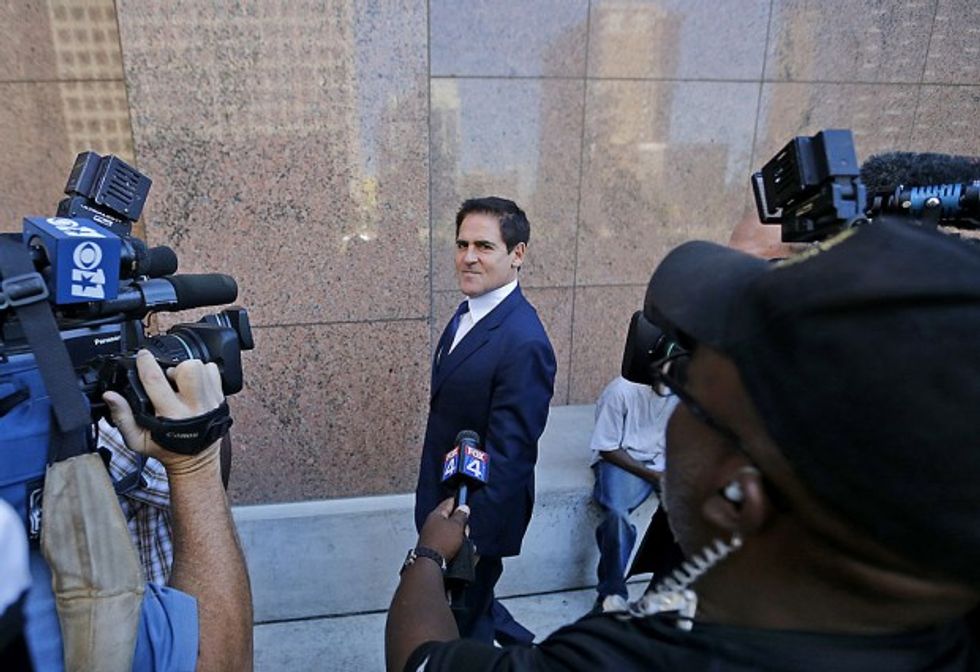 Photo by Stewart F. House/Getty Images
"I don't see it happening," he said, adding that his pursuers told him his "bluster and volume, combined with substance and the ability to connect with voters on a more personal basis" could make him a winning Trump alternative.
Though he rejected the opportunity, Cuban, who hosts ABC's "Shark Tank," remained optimistic about his ability to take on Trump in a general election.
"[Trump] could come after me all he wanted, and he knows I would put him in his place," he told the Post. "All that said, again, I don't see it happening. There isn't enough time."
This comes the day after the billionaire offered himself up as Democratic front-runner Hillary Clinton's running mate, under one condition: he is allowed to "throw bombs."
"I would be like, 'Donald, I like you, but you are an ... airhead. You say nothing," Cuban said, adding that he is friend's with Trump, though he said they have a "love hate relationship."
"There's that guy who'll walk into the bar and say anything to get laid — that's Donald Trump right now to a T," he said. "But it's all of us who are going to get f-----."
Earlier this month, in an appearance on the Fox Business Network, Cuban suggested he was pleased Trump is poised to become the GOP presidential nominee, saying he thinks it's "great," but predicted the New York real estate mogul would "run a Seinfeld campaign" that will be "about nothing."
—
Follow the author of this story on Twitter: