Former Massachusetts Gov. Mitt Romney may not be interested in a third party run, but he's looking for someone who is.
Conservative thinkers like Weekly Standard editor Bill Kristol, radio show host Erick Erickson and Republican strategist Rick Wilson who are adamantly against presumptive GOP nominee Donald Trump are hoping to find a third party alternative.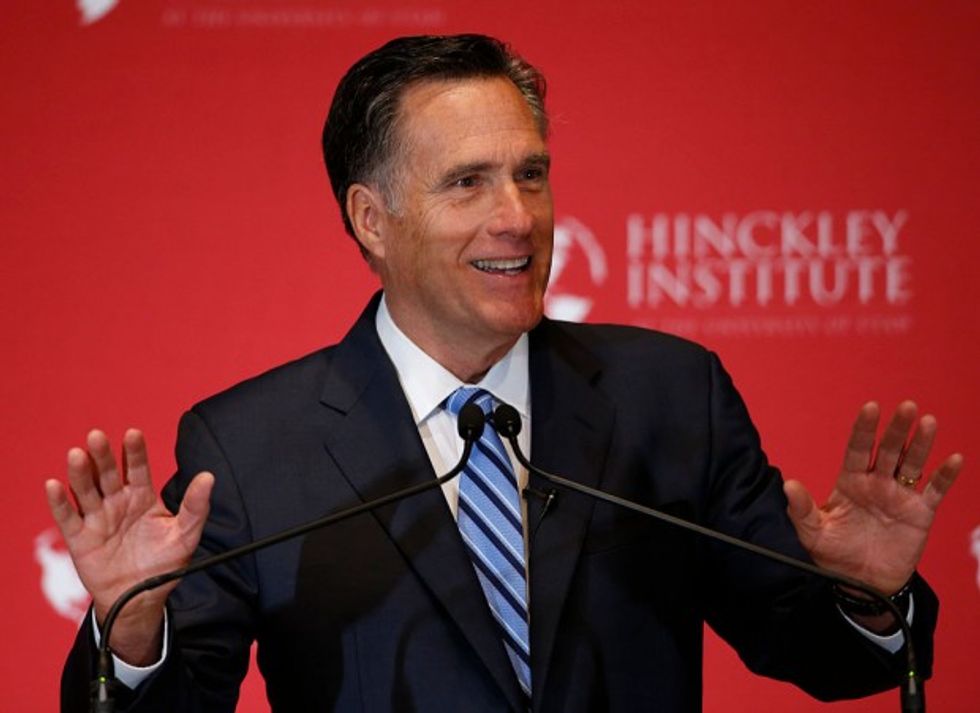 Photo by George Frey/Getty Images
Believing they have only a few weeks to find a candidate, they are turning to Romney to recruit the right candidate, according Washington Post report published Saturday.
Romney, the 2012 Republican presidential nominee, has made personal overtures to both Ohio Gov. John Kasich (R), who suspended his presidential campaign earlier this month, and Nebraska Sen. Ben Sasse (R), one of Trump's most outspoken critics.
John Weaver, Kasich's chief strategist, said the governor is uninterested in launching a third party campaign. A spokesperson for Sasse declined to comment to The Hill.
The likelihood of a third party campaign launching at this late stage in the presidential cycle is not looking good, the report noted. Deadlines for getting on the ballot in large states like Texas have already passed, but organizers argue that a legal challenge would be successful.
Kristol met with Romney earlier this month in hopes of convincing the former Massachusetts governor to launch a third party presidential bid. Romney seemed uninterested in running.
Prominent Republican activists tried to convince billionaire Mark Cuban, who owns the Dallas Mavericks, to run, too.
—
Follow the author of this story on Twitter: