Ola Hadaya began medical school in 2012. She was 17 then.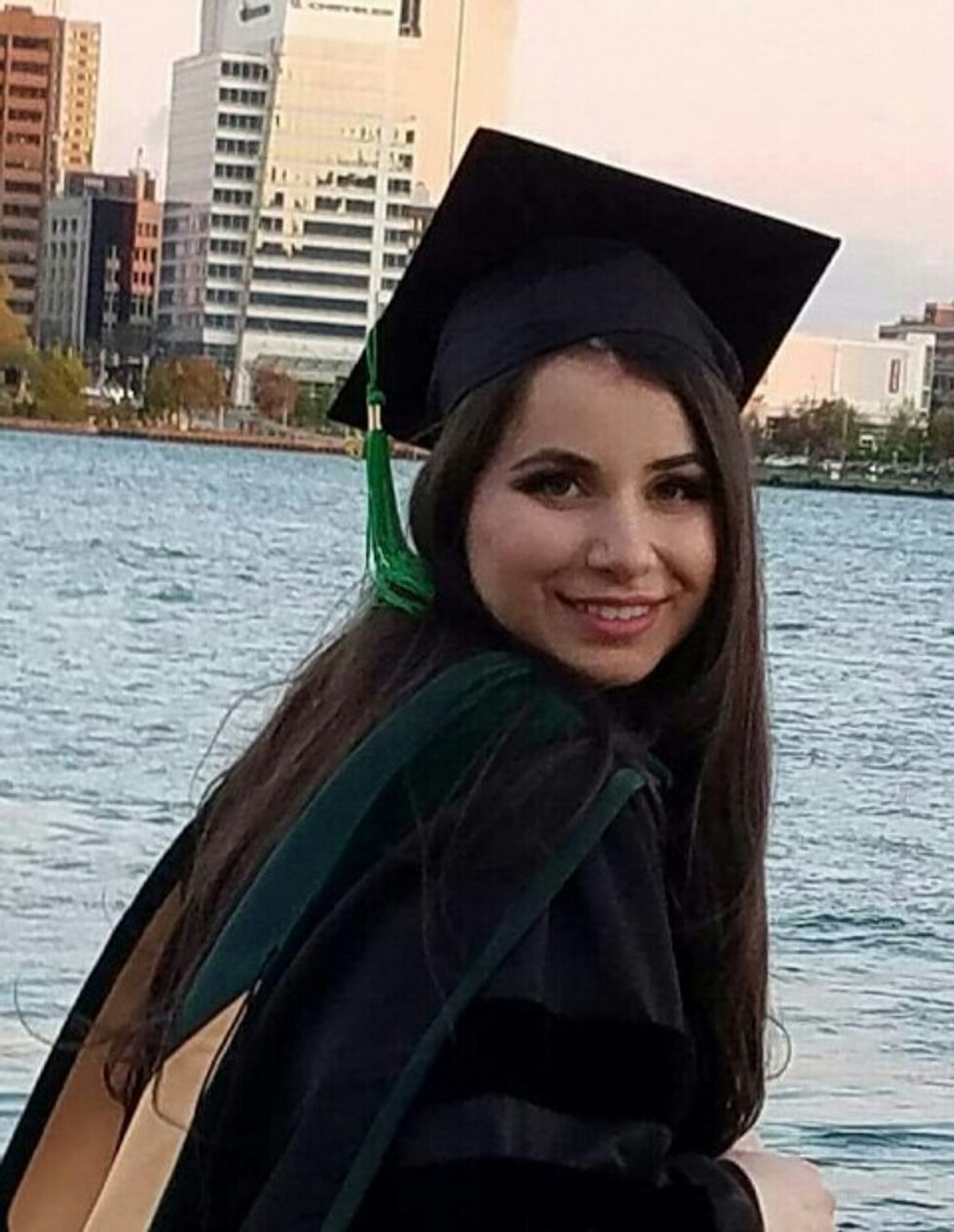 Ola Hadaya, 21. (Image source: Wayne State University School of Medicine)
Hadaya, 21, graduated Monday from Wayne State University School of Medicine in Detroit, Michigan, becoming a certified doctor before many of her peers had completed their undergrad degrees.
Hadaya was able to enter Wayne's medical program early because she skipped third, fifth and seventh grades, a university spokesperson told MLive.
The New Jersey native was was just 11 years old when she started high school in her home state.
At 15, she graduated from high school with a full year's worth of college credit from her advanced placement courses. She'd also completed a chemistry course at Princeton while still in high school, according to MLive.
After completing her undergraduate degree in Middle Eastern studies and earning a minor in biology from Rutgers, she applied to Wayne State. Hadaya was one of fewer than 300 accepted to the university in 2012. She will graduate Monday with 283 others.
Admissions officers at Wayne State might not have known Hadaya was so young when she began her graduate work, as the school doesn't ask applicants to list their age.
Students are admitted strictly based on their abilities, and apparently, Hadaya was qualified.
After she started med school, however, the university published a profile of Hadaya on its online news site.
Hadaya's father is also a doctor, and her mother is a mechanical engineer.