Atlanta police arrested actor Wendell Pierce, who supports Hillary Clinton for president, early Sunday after the 52-year-old allegedly assaulted a woman when he discovered she was a Bernie Sanders supporter.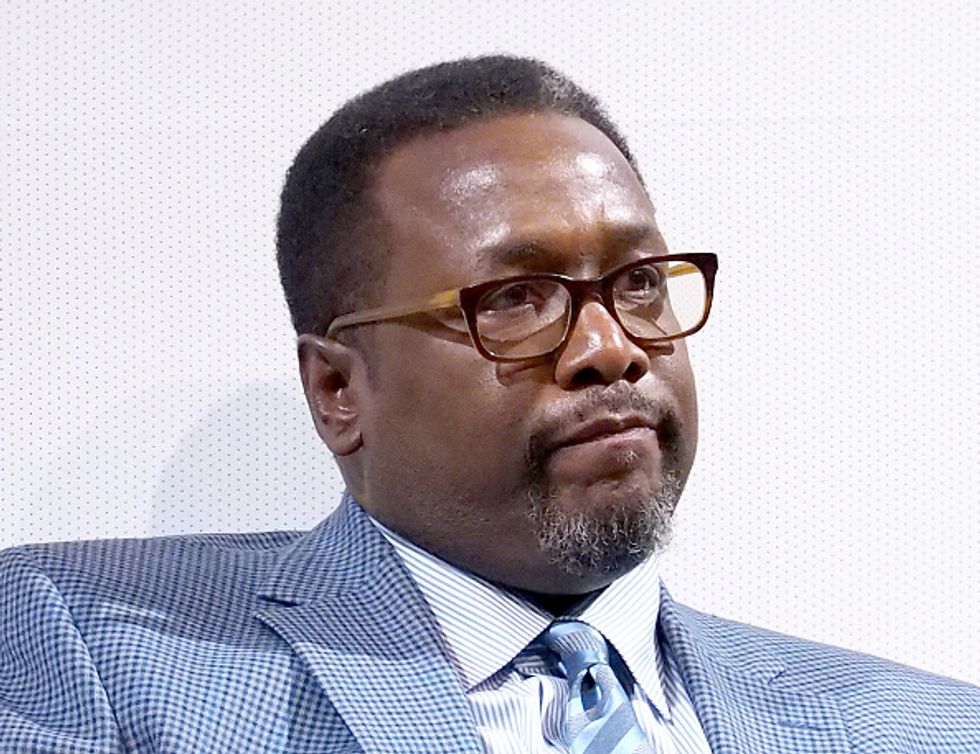 Actor Wendell Pierce speaks onstage at the NYC Special Screening of HBO's "Confirmation" April 7 in New York City. (Paul Zimmerman/Getty Images for HBO)
The Atlanta Police Department said Pierce — who played Baltimore Police detective William "Bunk" Moreland on HBO's "The Wire" and Supreme Court Justice Clarence Thomas on HBO's "Confirmation"— was having a conversation with a woman and her boyfriend at the Loews Atlanta Hotel around 3:30 a.m. Sunday, TMZ reported. However, after learning that the woman was a Sanders supporter, Pierce allegedly pushed the woman's boyfriend and then grabbed the woman's hair and smacked her in the head. That's when the woman and her boyfriend reportedly went back to their room and called hotel security, which in turn called police.
Pierce was arrested on suspicion of battery and released on $1,000 bond.
APD spokesman Donald Hannah said officers treated the incident as "any other arrest," according to Fox News.
(H/T: Fox News)
– 
Follow the author of this story on Twitter and Facebook: