Though body cameras may seem like a net win for everyone, a new seemingly counter-intuitive analysis of body camera usage by police in the U.S. and the U.K. reveals that police officers are actually more likely to be assaulted when they use them.
The new studies, published simultaneously Tuesday by the European Journal of Criminology and the Journal of Experimental Criminology, show that the jury is still out on the effectiveness of body cameras, raising questions about how they should be implemented by law enforcement.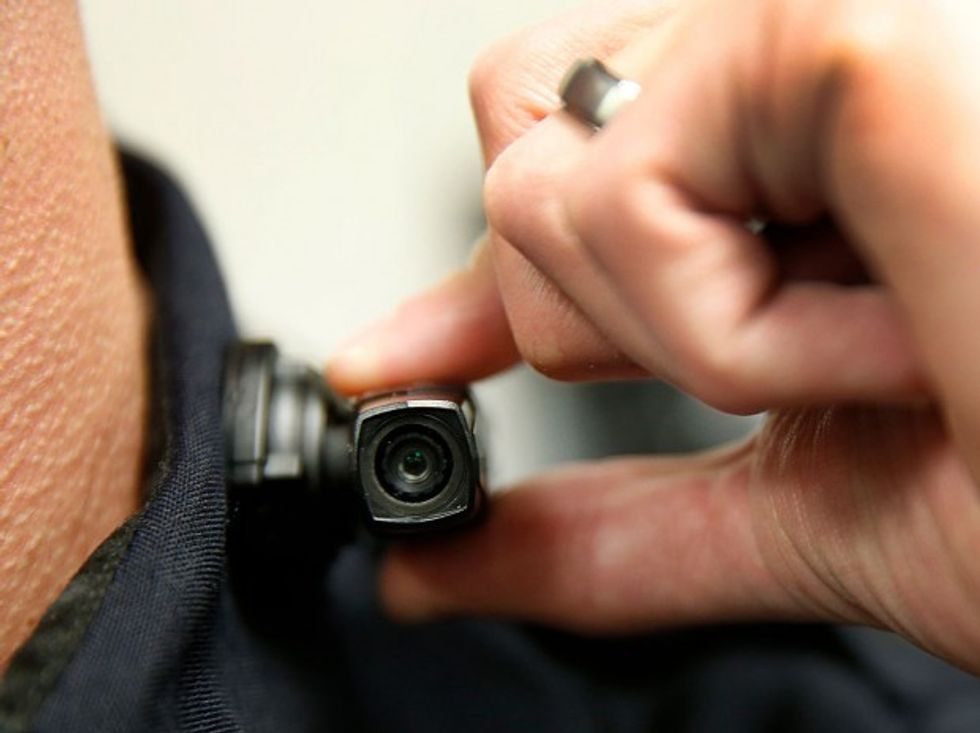 Photo by George Frey/Getty Images
On average, assaults against police officers increases by 15 percent when body cameras are worn, according to the new research. In addition, the rate of violence imposed on citizens by officers remained largely unchanged. However, if officers turned their cameras on and off during their shift, using the technology at their own discretion, the likelihood they would use physical force spiked.
But, if the officers left their body cameras on throughout the duration of their work, the rate of violence decreased.
Conventional wisdom suggests the body cameras would both hold police officers accountable and help to protect the public from officers with violent tendencies, but there is very little research currently available to back that assertion up.
"At present, there is a worldwide uncontrolled social experiment taking place — underpinned by feverish public debate and billions of dollars of government expenditure," researchers write in the paper. "Robust evidence is only just keeping pace with the adoption of new technology."
The second study, from the Journal of Experimental Criminology, concluded that it is "puzzling and disturbing" that officers "choose to apply force more often" when the cameras switch from the "off" to "on" position.
"Similarly, why would suspects' demeanor become more aggressive or noncompliant under these circumstances? This runs contrary to both common sense and a good deal of research across disciplines," the report reads.
In a press release about the new study, principal investigator Barak Ariel added, "If an officer decides to announce mid-interaction they are beginning to film, for example, that could provoke a reaction that results in use-of-force."
Though the study doesn't seem to offer much conclusive data, given the fact that the technology is relatively new and research on its use is scarce, the papers may be used as an argument against implementing body cameras.
"The question about the reason for the increased assaults is not something that can be left to debate and must be scrutinised empirically," the study concluded.
A number of additional studies on body cameras are currently being carried out around the world, Tech Crunch noted, which should clarify best practices for the controversial devices. Regardless, the widespread use of the cameras seems to be practically unavoidable.
—
Follow the author of this story on Twitter: