George Zimmerman has reportedly ended the auction for the gun he used when he killed Trayvon Martin. The gun sold Wednesday to an anyonymous bidder for more than $120,000, TMZ reported.
Only seven individuals participated in the final round of bidding, according to TMZ. Zimmerman still has to verify that the winner can afford to follow through with the bid before the sale can be finalized.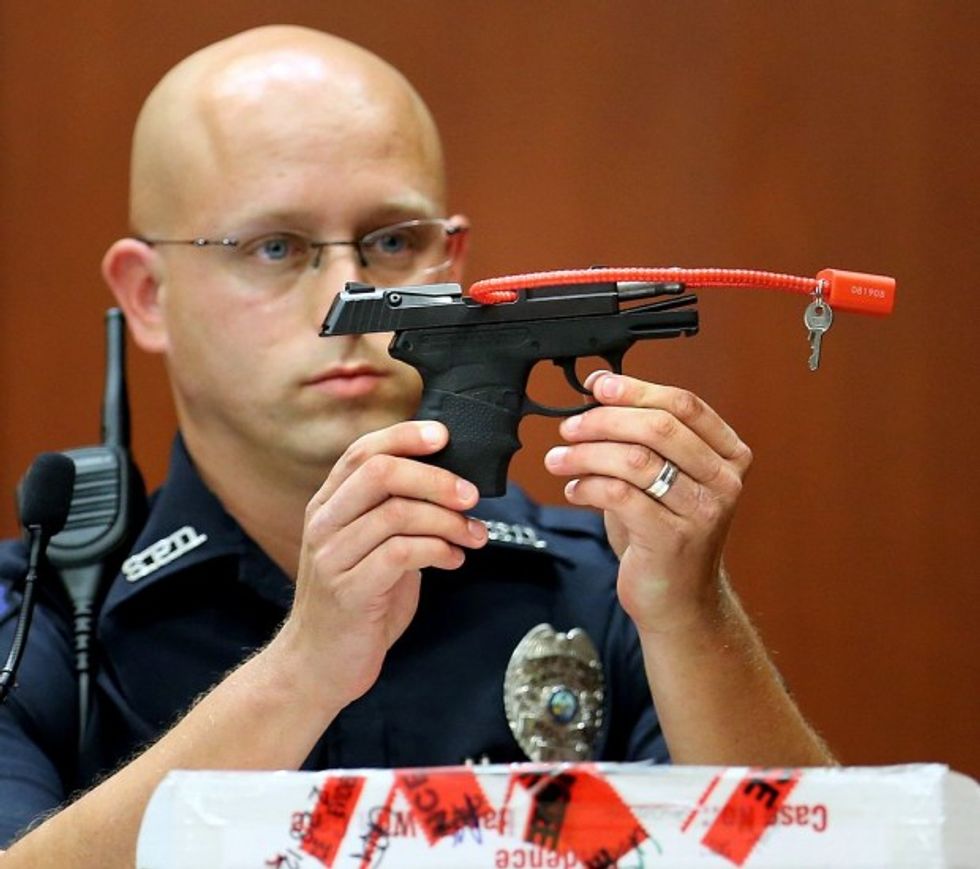 Sanford police officer Timothy Smith holds up the gun George Zimmerman used to kill Trayvon Martin in Seminole circuit court June 28, 2013, in Sanford, Florida. (Joe Burbank-Pool/Getty Images)
United Gun Group, the site hosting the auction, added a private email verification process to eliminate fraudulent bidders after the site discovered several fake accounts. While others have reported that the gun sold for $138k, TMZ claimed that figure was one of the fake bids.