After Target issued its now-famous statement of "inclusivity" in April announcing that it would allow transgender people to use the restrooms of their choice, regardless of their biological sex, the American Family Association launched a petition to boycott the retail giant. More than 1 million people have since pledged to forgo shopping at the retailer, leading to a noticeable drop in Target stocks.
Those who object to policies like Target's have argued that such initiatives pose a threat to public safety and morality. And while some have proposed the alternative of providing unisex bathrooms to those who don't identify with the sex listed on their birth certificate, others have aggressively spoken out against any sort of compromise.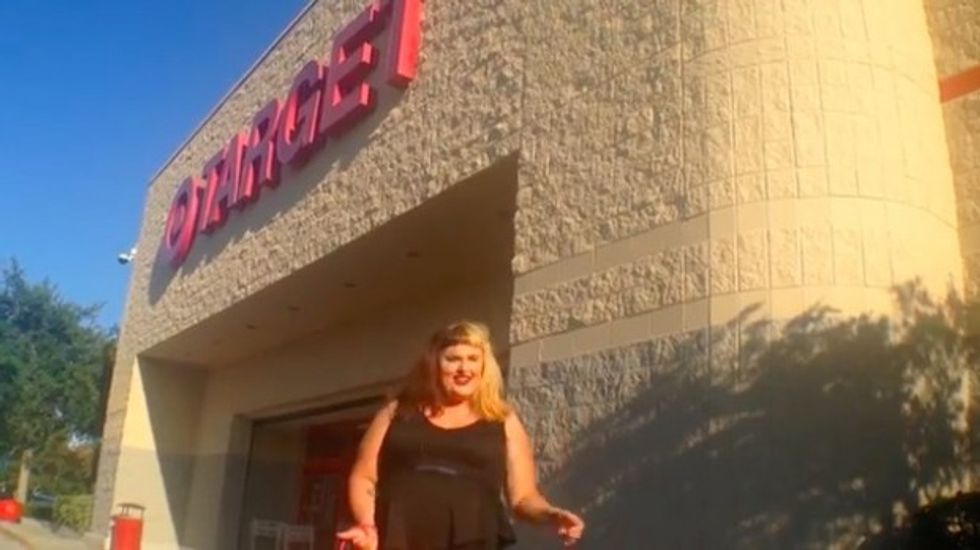 Image via YouTube/wwwayward
In response to these objections, friends Yeni Sleidi and "A" created a video message explaining why they believe the people angered by Target's new policy are misguided.
"We made [the video] to expose the hypocrisy behind the AFA's boycott of Target and the House Bill 2," Sleidi told TheBlaze Wednesday in an email, referring to North Carolina's HB 2, which requires people to use the bathroom that aligns with their biological sex. "The people behind these initiatives claim to care about the safety of cis women and girls [who identify with their birth sex], but they're not targeting the people who really do them harm."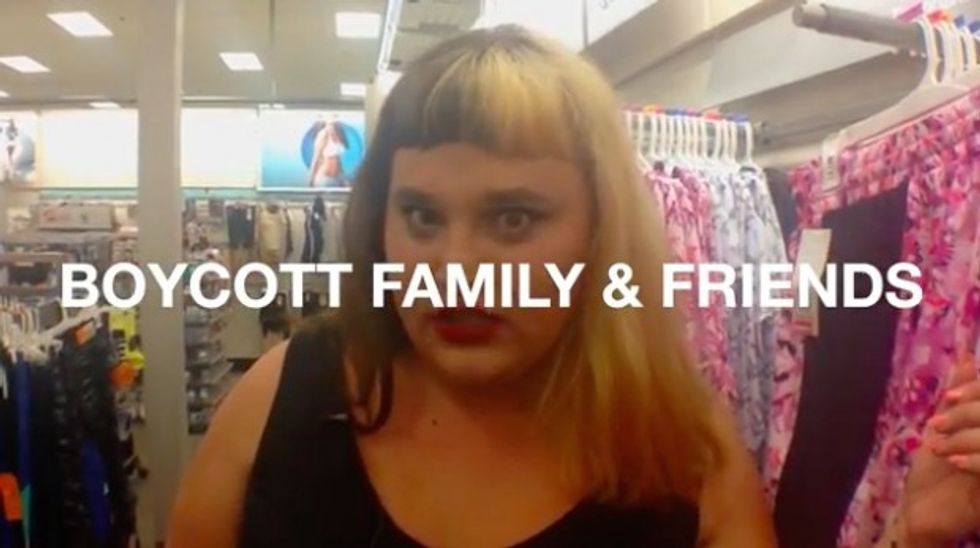 Image source: YouTube/wwwayward
In the satirical video, which the friends filmed at a Target store, "A" offers several examples of people and institutions the AFA and its supporters are better off boycotting. The friends compare boycotting Target because of its pro-LGBT policies to boycotting "friends and family" because of the percentage of sexual abuse that occurs among relatives, or boycotting "the cops" because "sexual misconduct is the second greatest of all civilian complaints nationwide against police officers."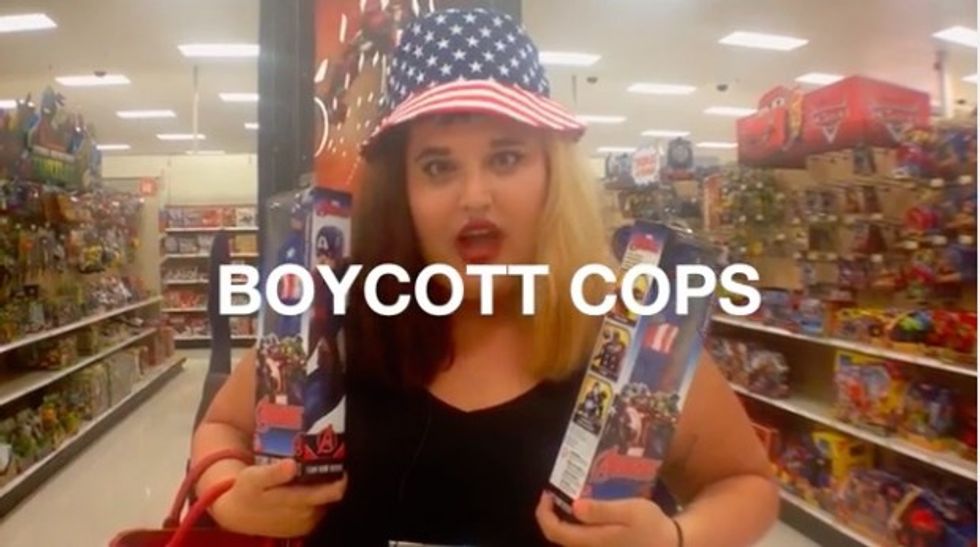 Image source: YouTube/wwwayward
"They're masking their prejudice as concern, and exploiting victims of sexual assault," Sleidi told TheBlaze. "Frankly, that's disgusting. Family members, and intimate partners pose the biggest threat to women, and they're seldom penalized for their crimes."
"The AFA is using baseless information to justify their prejudice and push their right-wing agenda," "A" says at the end of the video. "Let's fight their bulls**t narrative with facts and boycott the hate. Boycott the AFA."
"These people don't understand that sex and gender are separate things, and their ignorance shouldn't inconvenience and endanger all of the trans and gender non-conforming people who are simply trying to exist free of persecution," Sleidi told TheBlaze.
Sleidi called it "extremely selfish" for people to deny that sex and gender are separate things and assert that the two are inextricably connected.
In response to the proposed unisex bathroom and changing room alternative, Sleidi called the idea "a great inclusive solution," but added that "discrimination against trans people isn't limited to bathrooms — it's a pervasive problem."
"This whole thing is really about society's ongoing marginalization of trans people in every facet of life, including bathrooms," Sleidi said.
(Content warning: language)