Conservative talk show host Rush Limbaugh said Thursday that Donald Trump's Cleveland convention would differ from "a usual Republican convention" because it would not cater to the political left or media.
"A usual Republican convention is designed to show the audience that they are not what the media says about them, that they're not what Democrats say about them," Limbaugh said on his radio show, according to a transcript posted to his website. "And Trump doesn't have an ounce of that in his being."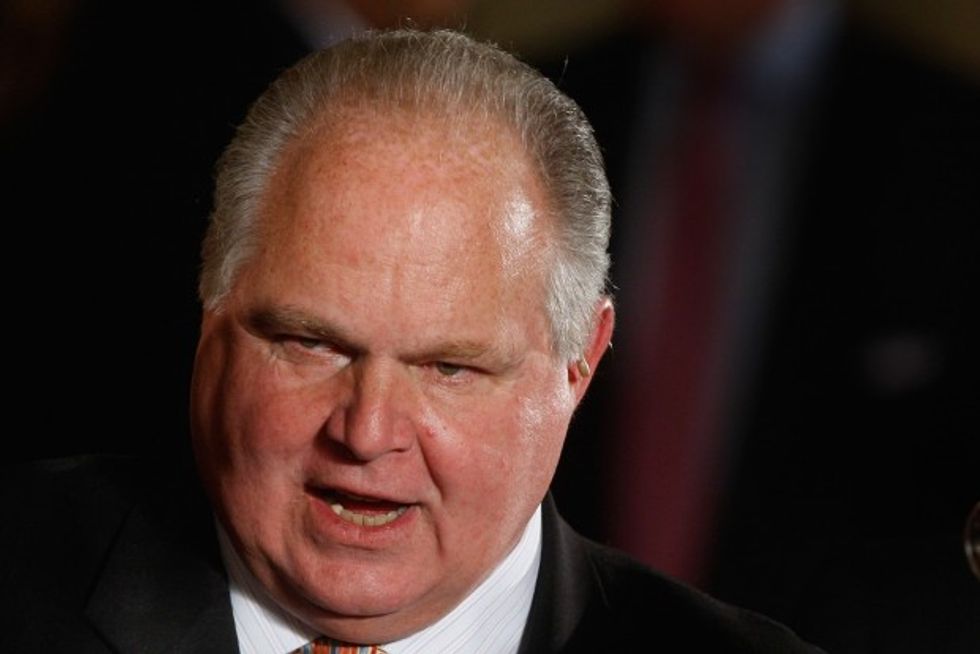 AP Photo/Ron Edmonds
"He has no shame about who he is. He doesn't feel like he's gotta prove himself to anybody," Limbaugh added. "He doesn't feel he's gotta answer critics all day long. It's gonna be a show. It's gonna be an extravaganza, total offense, if you want to look at it that way. And it's gonna blow off the roof."
Limbaugh predicted it would be "unlike any convention that anybody's ever seen the Republican Party put on."
"Trump is gonna try to win every state. Trump is gonna go for a 50 state landslide. He's not gonna be constrained into thinking you can't win here, can't win there because of the electoral map. And he's gonna use this convention as one of the many elements of his reach out," Limbaugh said.
The conservative personality added, "The content is going to be an entertaining show built around the purpose of nominating Trump. This is a huge deal. Think of it personally for him, what this is in terms of a life achievement. It's a huge deal. And it's gonna be all that much huger with him behind it. Nobody has any idea what's coming. I don't know a thing. I'm just predicting here. The media know, too, and they're worried silly about it because they know that there's nothing on the Democrat side that can compete with it."
The Republican convention is scheduled to take place July 18-21.
—
Follow the author of this story on Twitter and Facebook: