Former Vice President Al Gore declined to endorse either former Secretary of State Hillary Clinton or Vermont Sen. Bernie Sanders for the Democratic presidential nomination during an interview Monday on NBC's "Today."
Asked if either candidate had sought his endorsement, Gore replied, "I've gotten signals that you can interpret that way."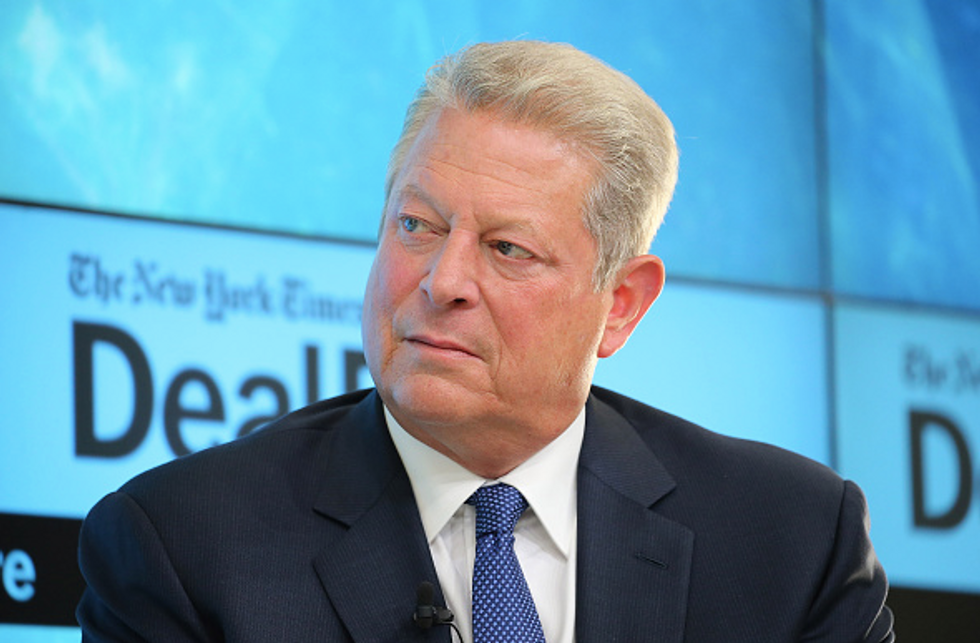 Former Vice President Al Gore (Neilson Barnard/Getty Images for New York Times)
Gore called himself a "lifelong Democrat" and declared that he will support the Democratic nominee.
Discussing the "unusual" 2016 presidential campaign, Gore said, "I'm one of the millions who sometimes just does a double take: 'Whoa, what was that?'"
Though he criticized presumptive Republican nominee Donald Trump's stance on climate change, Gore said that he has "some basis for hope" for progress on climate change — the former veep's signature issue — should Trump become president. "President [Jimmy] Carter said that he hopes [Trump] will be malleable, so I don't know," Gore said.
Gore's interview was part of a celebration of the 10th anniversary of the release of "An Inconvenient Truth," the climate change documentary he made following his failed 2000 campaign for president.
He told NBC that he still faces "attacks" by people "who don't like the message," of the film, which contained several errors and predictions that never came to pass. And he went on to point out that he lives a "green" lifestyle. "I don't own a private plane," Gore said. "My house runs on 100 percent renewable energy. I do walk the talk."
—
Follow Kate Scanlon (@kgscanlon) on Twitter