Glenn Beck kicked off his Monday radio program with a bold proclamation: Pedophilia is next.
The conservative commentator's shocking prediction came in response to Hersheypark's decision to allow its guests and employees to use whichever restroom coincides with their chosen gender identity. Last month, Target announced a similar policy in the name of "inclusivity."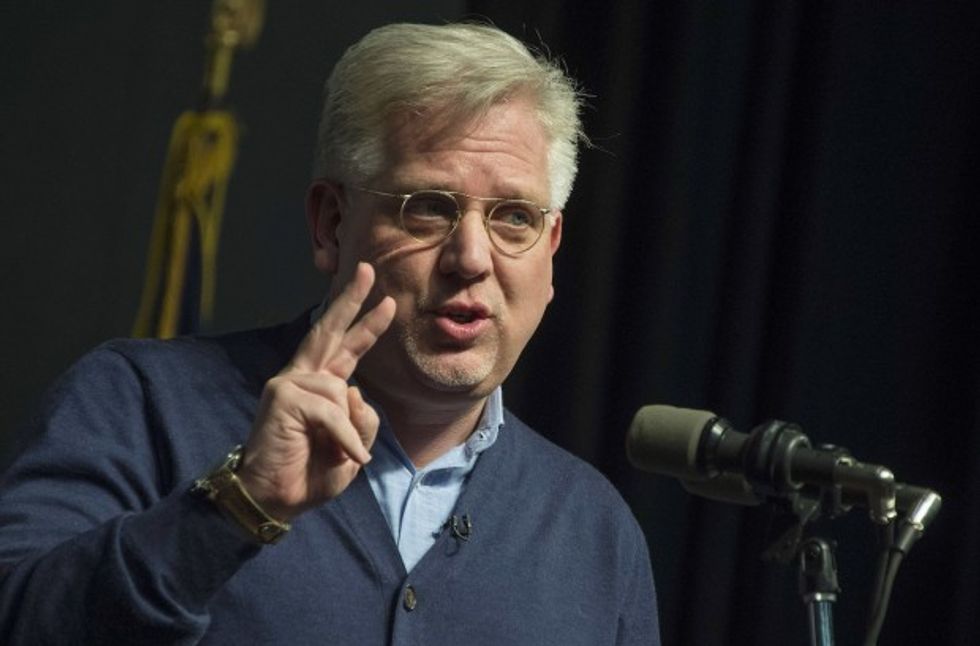 JIM WATSON/AFP/Getty Images
"If you don't stand up now," Beck insisted, "[I] guarantee you, the next stop on this train is pedophilia."
Beck, who at the start of his show played 2004 audio of Democratic front-runner Hillary Clinton, then a senator, defending her view on traditional marriage, said the way transgender rights have overtaken mainstream American culture is "not normal," unlike gay marriage.
Though the radio host said gay marriage was "pushed through" by President Barack Obama's administration, he said Americans would have accepted it within a few years, regardless, because it "was already on that path."
But the push for transgender equality, Beck argued, is something entirely different.
"Transgender bathrooms have come out of nowhere, and are being jammed down our throat," Beck claimed. "I guarantee you — I guarantee you — the next stop on this train is pedophilia. I guarantee it. They will normalize pedophilia."
Though it is not clear exactly why, in the week's since Target announced its new transgender rule, as Beck noted, the company's stock has experienced a decline. Multiple factors, however, may be influencing that downturn.
—
Follow the author of this story on Twitter: