In the wake of reports that Virginia Democratic Gov. Terry McAuliffe is under federal investigation regarding possible illegal campaign contributions, Judge Andrew Napolitano told Fox News that the investigation has ties to Democratic presidential candidate Hillary Clinton.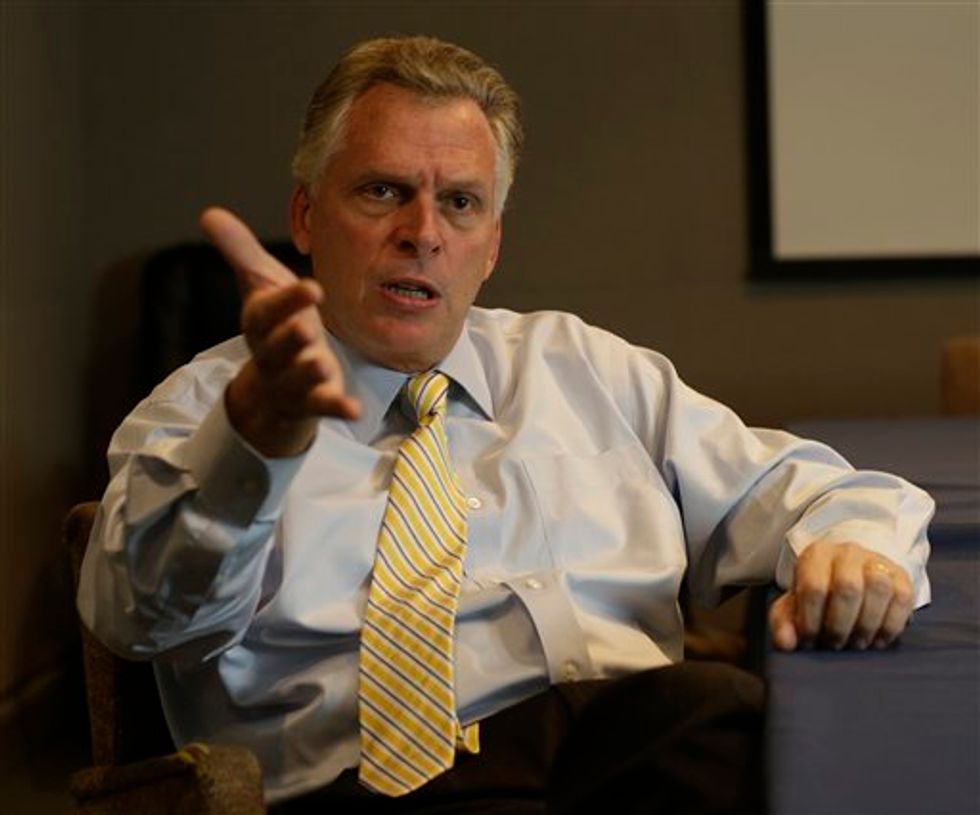 Virginia Gov. Terry McAuliffe (AP Photo/Steve Helber)
Napolitano on Tuesday noted to Fox News that the team investigating McAuliffe also is investigating public corruption allegations against Clinton, specifically whether she made decisions while secretary of state to benefit her husband, former President Bill Clinton, as well as the Clinton Foundation.
"It is in that connection that Terry McAuliffe's name came up, because he was the nominal head of the foundation during that period," Napolitano told Fox News.
The McAuliffe probe was first reported by CNN and surrounds a $120,000 donation from Chinese businessman Wang Wenliang through his U.S. businesses. U.S. election law prohibits foreign national donations to political races.
However, a spokesman told CNN that Wang holds U.S. permanent resident status, which would make him eligible to donate to McAuliffe's campaign.
Napolitano added to Fox News that it won't take a year to determine if Wang was a lawful U.S. resident at the time of the donation — but "there's obviously more there than meets the eye" — and that investigators also are looking at his Wang's returns.
McAuliffe denied any wrongdoing Tuesday, Fox News said, adding that the donor was "fully vetted."