Federal prosecutors announced Tuesday they plan to pursue a death sentence for Dylann Roof, the 22-year-old man accused of shooting nine Charleston, South Carolina, churchgoers last year.
"Following the department's rigorous review process to thoroughly consider all relevant factual and legal issues, I have determined that the Justice Department will seek the death penalty," Attorney General Loretta Lynch announced in a statement.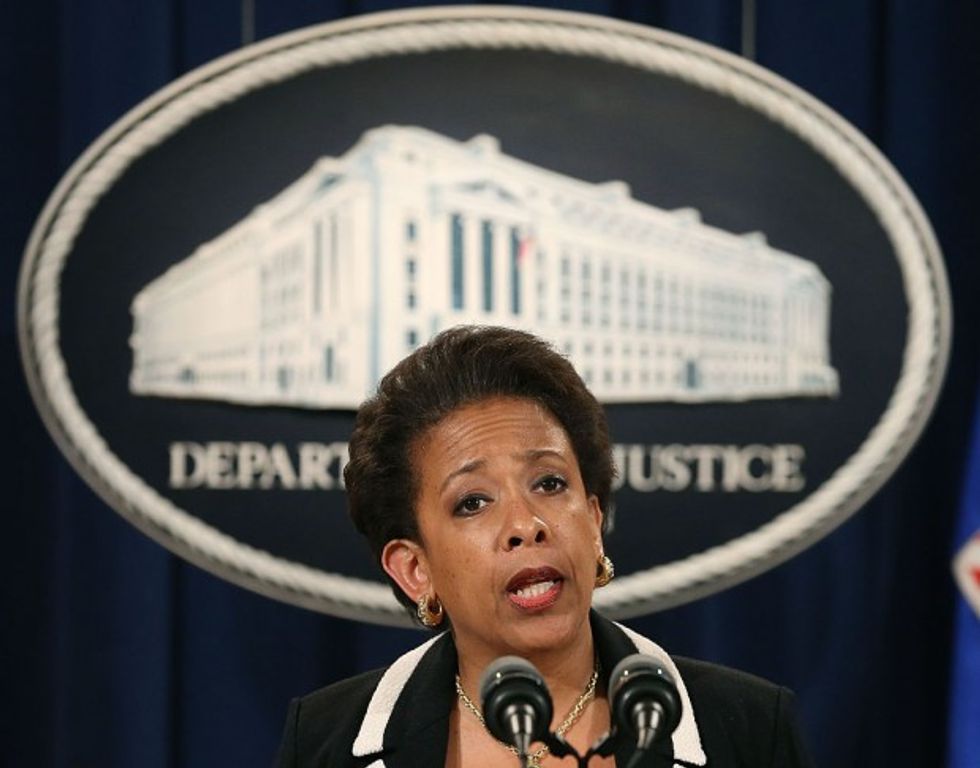 Attorney General Loretta Lynch speaks to the media during a news conference at the Justice Department July 22, 2015 in Washington, DC. Lynch announced that a grand jury has indicted Dylann Roof on 33 federal counts for killing nine people during a Bible study at a historic black church in Charleston, South Carolina last month. (Photo by Mark Wilson/Getty Images)
Lynch clarified that her decision was compelled by the "nature of the alleged crime and the resulting harm."
State prosecutors said last year they planned to seek the death penalty against Roof, who was indicted on federal hate crime charges in September. However, until Tuesday, the Justice Department had not announced a decision on whether it would pursue the death penalty, forcing the trial to be delayed several times.
An attorney said the alleged gunman would plead guilty to federal hate crime charges, but added he could not advise Roof until the Justice Department made a decision regarding the death penalty.
—
Follow the author of this story on Twitter: