Texas' Carrollton Police Department just started using body cameras alongside the dash cams they already used, but what they captured on them recently was quite a surprise.
Dash cameras showed police on an epic chase, weaving between cars, shooting through intersections and dashing between backroads and highways.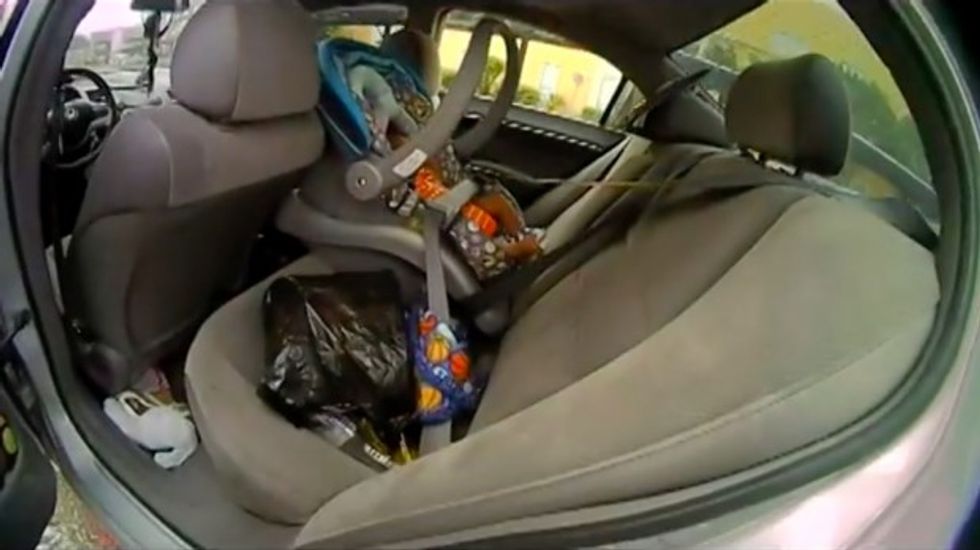 Image source: YouTube/Carrollton Police Department
Ultimately, the driver of the car they were chasing stopped, exited his car and continued on foot. But, when officers approached the vehicle, they found a baby in the backseat.
"There is an infant in this Civic," one officer can be heard saying over a police radio. "Infant in the vehicle," another officer confirms.
The infant was identified by police to be the driver's 6-month-old son. He was no injured in the chase, according to authorities.
In the final moments of the video, police located the suspect hiding in a nearby Starbucks bathroom. He was charged with felony abandoning and endangering of a child, aggravated assault on a police officer, evading arrest and possession of marijuana.
Of the incredible scene, the Carrollton Police Department said, "Our new body cameras were put to good use on the first day our officers wore them."
—
Follow the author of this story on Twitter: