Donald Trump plans to attack Hillary Clinton over the decades-old Whitewater real estate scandal, according to an email his spokeswoman accidentally sent a reporter today.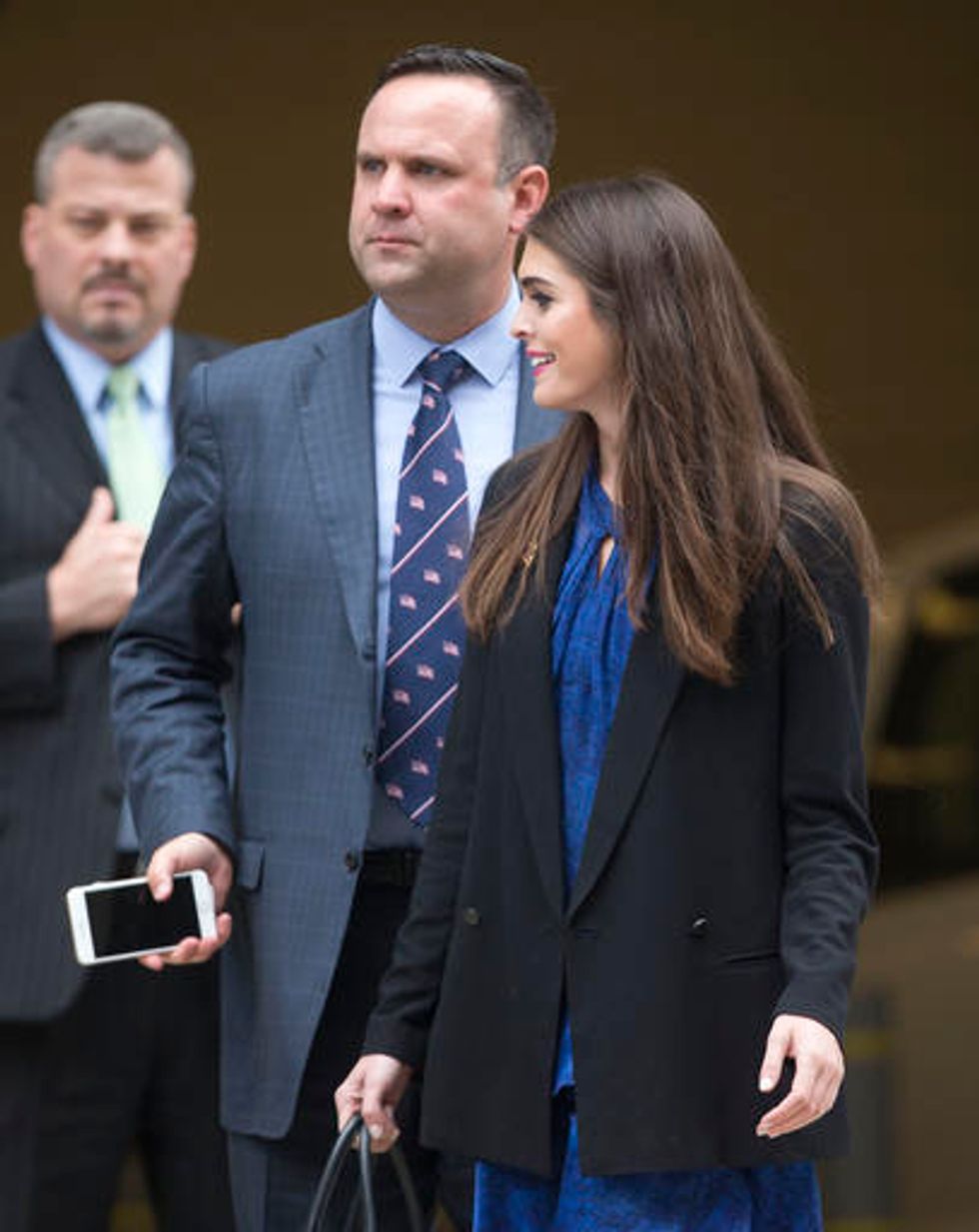 Trump campaign spokeswoman Hope Hicks and Daniel Scavino Jr., the campaign's director for social media, center, are pictured on the trail in May. (AP Photo/Pablo Martinez Monsivais)
Hope Hicks, Trump's spokeswoman, had meant to send the email to Trump campaign adviser Michael Caputo, but instead copied Politico's Mark Caputo, Politico reported.
Michael Caputo had sent an email Wednesday morning asking a Republican National Committee researcher to "work up information on HRC/Whitewater as soon as possible."
The requested information was "for immediate use and for the afternoon talking points process."
The Whitewater scandal centered on Bill and Hillary Clinton's real estate holdings through the Whitewater Development Corporation in the 1970s. When Bill Clinton became president in the 1990s, those holdings were investigated by both Congress and the Justice Department.
The Clintons were never prosecuted, but Bill Clinton's successor as Arkansas governor was convicted of fraud for his participation in the scandal.
Hicks' email also revealed something else: She told Michael Caputo not to directly contact the RNC researcher, Michael Abboud, with research requests until the researcher is expected to come over to the Trump campaign "full time."
—
Follow the author of this story on Twitter and Facebook:
[facebook //www.facebook.com/plugins/like.php?href=