Donald Trump does not drink alcohol and regularly states he has never had a drink. However, ABC's Jimmy Kimmel discovered a setting on YouTube videos that makes the presumptive Republican presidential nominee sound like he is intoxicated.
The speed adjustment pops up when you click on the gear icon in the lower-right side of the video screen. Setting the speed to ".5" produces some funny results.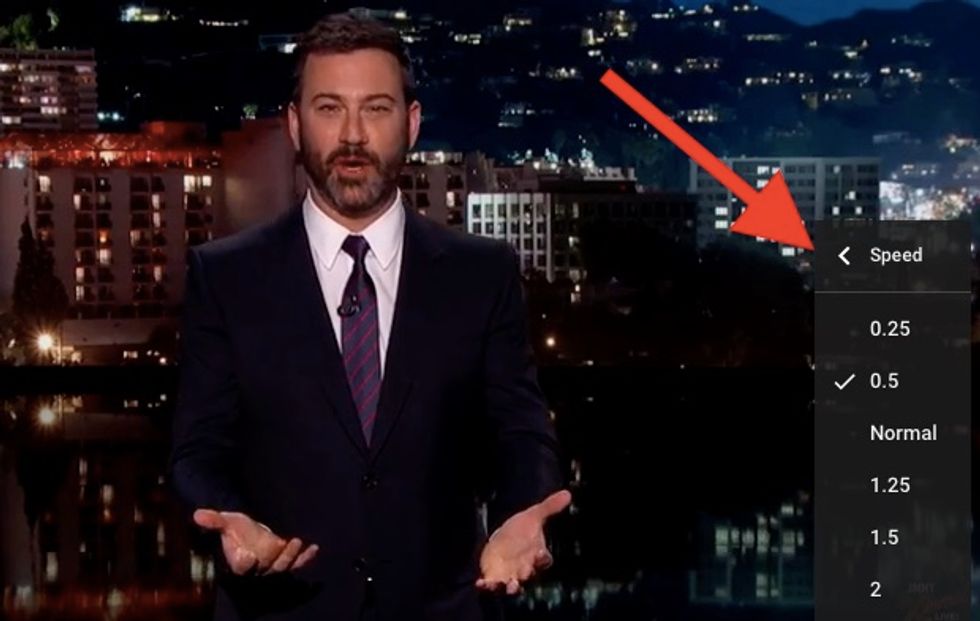 Image source: YouTube
Kimmel explained the trick to his "Jimmy Kimmel Live" audience Wednesday night. "Apparently, YouTube has a half-speed function which makes Donald — well, watch," Kimmel said.
Take a look and judge for yourself. Does a half-speed Trump sound drunk?
—
Follow the author of this story on Twitter and Facebook: