Chuck Todd relentlessly grilled Democratic presidential front-runner Hillary Clinton over a new State Department report on her emails during an interview Thursday on MSNBC's "MTP Daily."
The agency's inspector general found that Clinton's email use "did not comply" with federal regulations while she was secretary of state.
Todd told Clinton that the report "seemed to contradict many of the things you've said" and mentioned one specific email Clinton sent regarding her use of a private account in which she wrote "I don't want any risk of the personal being accessible."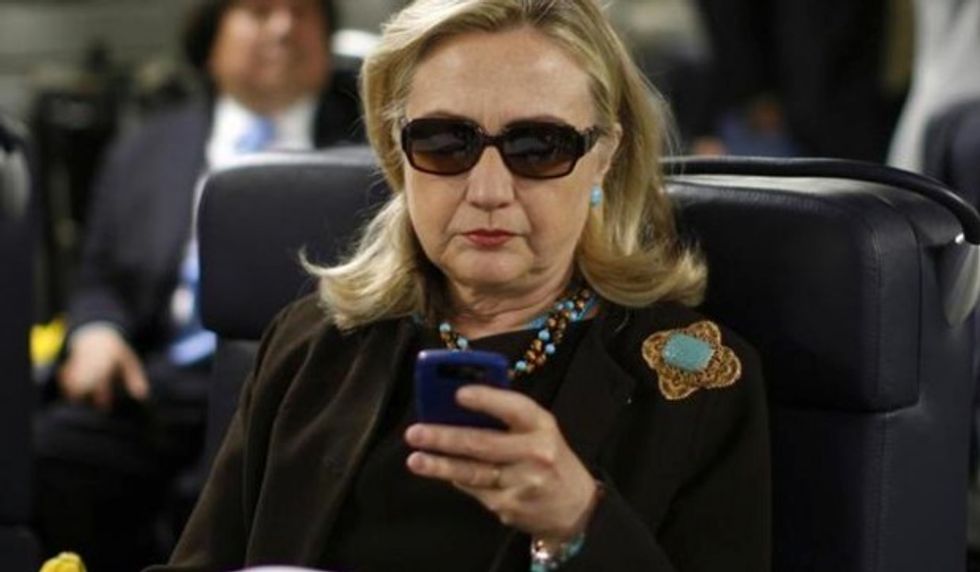 AP Photo/Kevin Lamarque, Pool, File
Clinton said she used one account for "convenience," but that turned out to be a "mistake," adding that she should have used two separate email accounts.
"What I thought was convenient turned out to be anything but," Clinton said.
Todd continued to press: "What were you concerned about? FOIA requests? Congressional requests? What were you worried about being accessible?"
Clinton replied, "Nobody wants their personal emails made public."
"That is, I think, a very common if not unanimous feeling among people," she said.
Watch below:
—
Follow Kate Scanlon (@kgscanlon) on Twitter