The body of slain Massachusetts police officer Ron Tarentino Jr. was being taken to Morin Funeral Home in Leicester, the town where he lived, on Sunday afternoon.
Tarentino was shot during a traffic stop shortly before 1 a.m. Sunday. Auburn Police Chief Andrew J. Sluckis Jr. said the killer — who was fatally shot in a standoff — shot Tarentino in the back, firing off five rounds, the Worcester Telegram reported.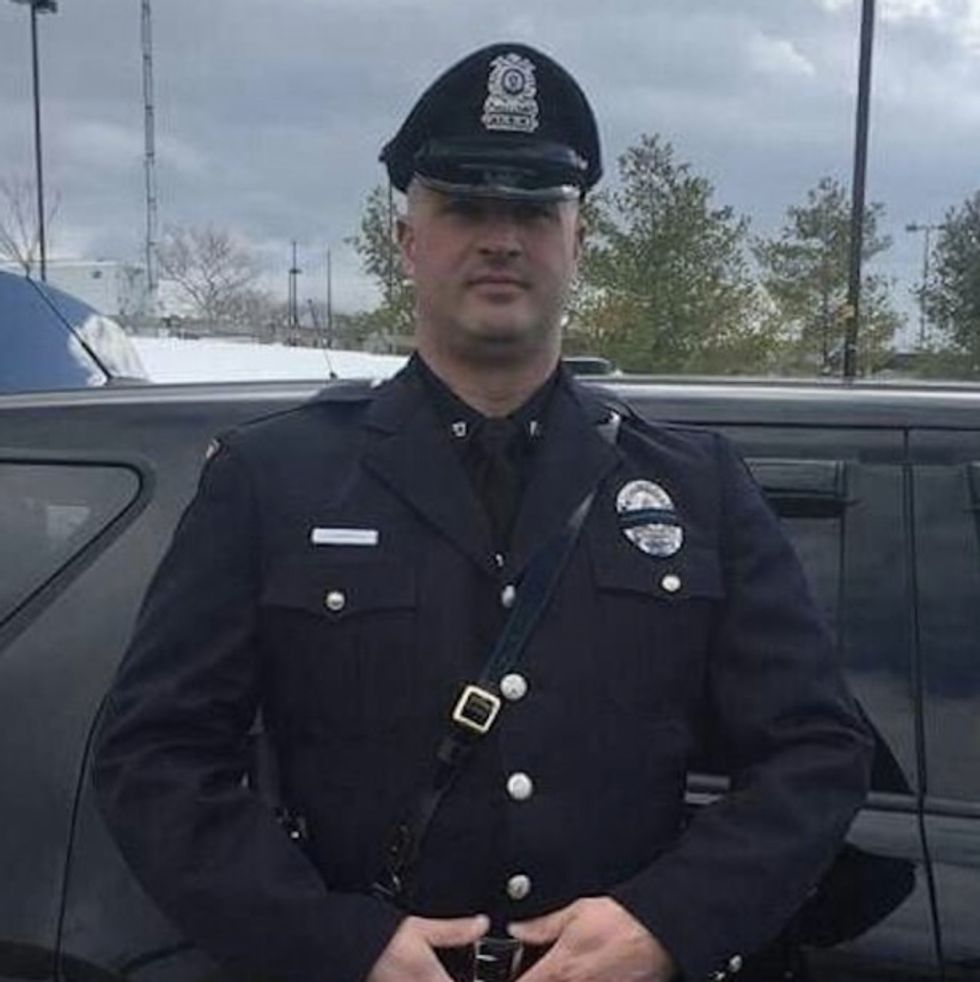 Officer Ron Tarentino Jr. (Image source: Auburn Police)
As you would expect, the public came out in force and the police presence in honor of Tarentino was large that day.
Walter Bird Jr., editor of Worcester Magazine, had a hunch that the highly emotional event was well worth documenting, so he phoned his award-winning photographer Steven King and said, "I need you."
Tarentino's body had been in Boston for an autopsy, and Bird said the motorcade on its way to the funeral home was met with an "amazing" reception.
Then suddenly, outside the funeral home, King's eyes caught a glimpse of something unforgettable: A little boy running up to a police officer and hugging him while the officer got down on a knee and hugged him back.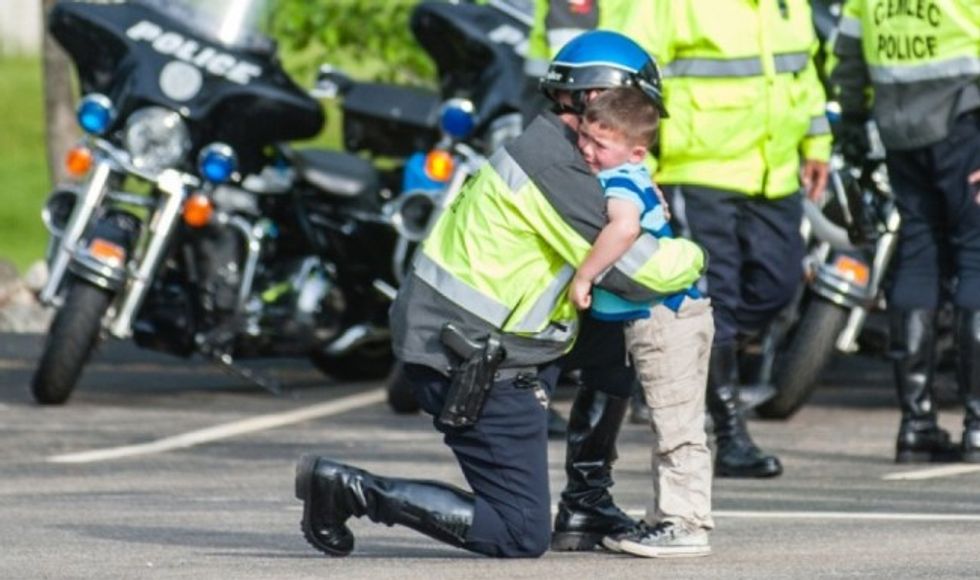 Worcester Magazine/Steve King Photo
King, of course, snapped a photo — and the image has been shared over and over, all across the country.
The haunting question has been, "Who is this little boy?" Some have wondered if he's Tarentino's son.
But Bird shared in Worcester Magazine the "gut-wrenching" story behind King's photo.
Turns out the boy, according to Chief Sluckis, is named Camden — and he's the son of veteran Auburn police officer Keith Chipman.
Chipman and his son were friends with Tarentino, and once Camden realized what had happened and why he was at the funeral home, he ran to his father and begged him, "Daddy, please don't be a police officer anymore."