Two Alabama Chick-fil-A restaurants are honoring missing soldiers who lost their lives defending our country with a very special Memorial Day weekend display.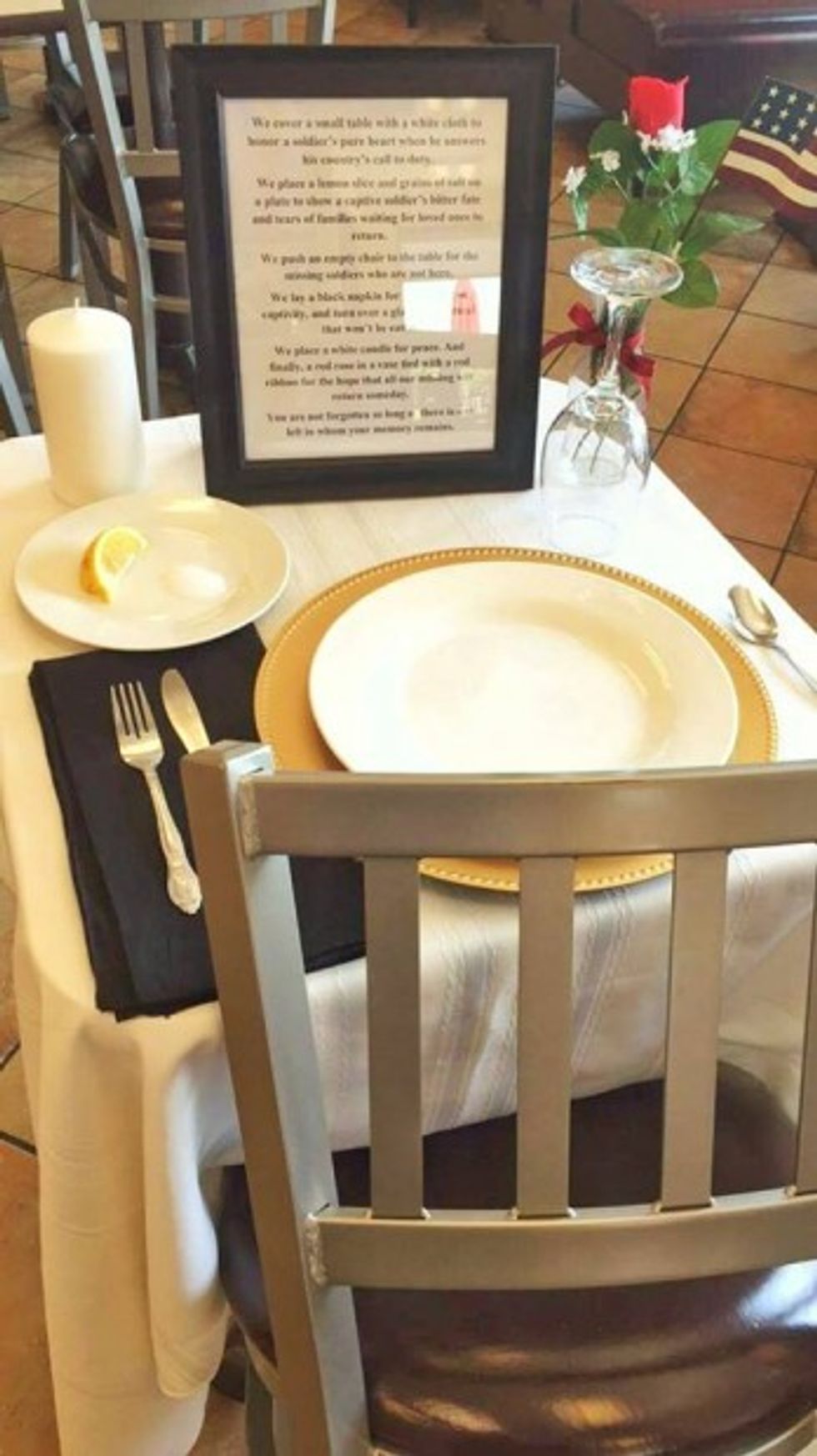 Image via Facebook
The Gardendale and Fultondale Chick-fil-A locations each set up a decorated table with an empty seat. The table is draped with a white tablecloth, a place setting, a rose in a vase and a note reminding diners who visit the restaurant why Memorial Day is celebrated every year.
Both restaurants included a photo of the display on their Facebook pages, along with a copy note, which explains how each decorative element on the table is significant.
The note reads:
We cover a small table with a white cloth to honor a soldier's pure heart when he answers his country's call to duty. We place a lemon slice and grains of salt on a plate to show a captive soldier's bitter fate and tears of families waiting for loved ones to return. We push an empty chair to the table for the missing soliders who are not here. We lay a black napkin for the sorrow of captivity, and turn over the glass for the meal that won't be eaten. We place a white candle for peace. And finally a red rose in a vase tied with a red ribbon for the hope that all our missing will return someday. You are not forgotten so long as there is one left in whom your memory remains.
The stores also advertised a special Memorial Day deal for those who are serving or have served in the the U.S. military. Patrons with a military I.D. card are eligible for a free original chicken sandwich on Monday, May 30.
—
Follow the author of this story on Twitter: