WASHINGTON (TheBlaze/AP) -- The White House has been placed on lockdown after a woman threw something over the north fence along Pennsylvania Avenue.
Reporters were not allowed to venture out of the White House press room and a call to the Secret Service was not immediately returned.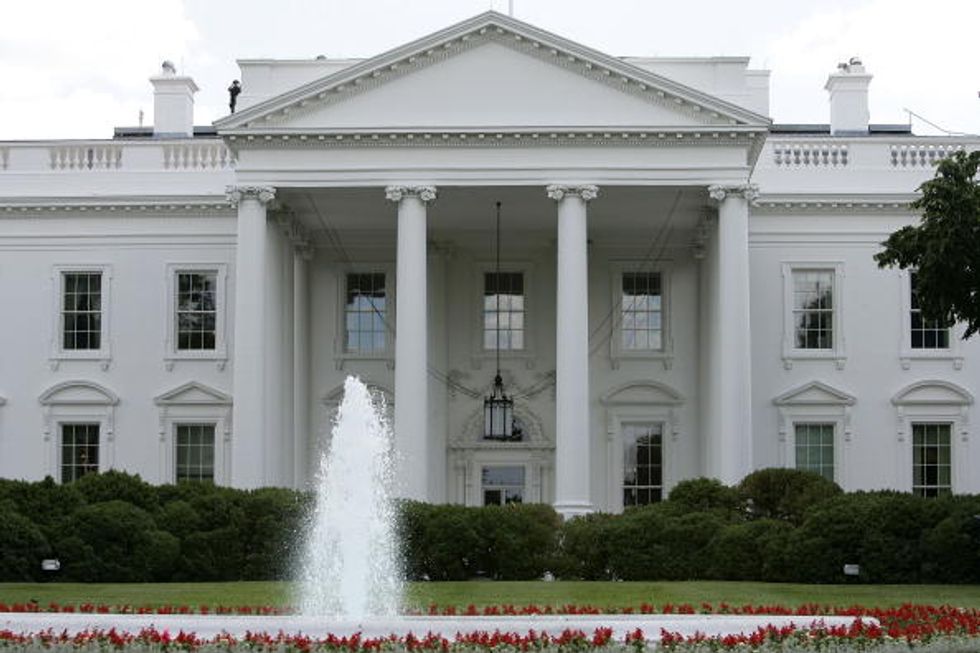 The exterior view of the north side of the White House is seen May 31, 2005 in Washington, DC. Vanity Fair Magazine reported that former FBI official W. Mark Felt claimed himself was ?Deep Throat,? the anonymous source who provided information to Washington Post reporter Bob Woodward?s famous Watergate investigation report that led to the former President Richard Nixon's resignation. (Photo by Alex Wong/Getty Images)
However, a woman was detained. She was placed in handcuffs. Fire trucks and a hazardous materials response unit were called to the scene. It is common for officers to sweep the grounds after such incidents to ensure nothing dangerous was thrown over the fence.
The lockdown ensued shortly after President Barack Obama returned from delivering a Memorial Day speech at Arlington National Cemetery.
The lockdown comes as the Secret Service has been under increased scrutiny by members of Congress for several recent incidents involving people either jumping the fence that surrounds the executive mansion or tossing items over.
More recently, however, Secret Service shot a man who approached them near one of the security checkpoints. As TheBlaze previously reported, the man was said to be carrying some of weapon but it was not clear what type of weapon he was carrying.
Related articles around the web