Democratic presidential candidate Hillary Clinton told the parents of a child who died during the 2012 school shooting in Newtown, Connecticut, that opponents of gun control are "experts at scaring people."
The former secretary of state made the pointed comments during a recent campaign event at the University of Bridgeport in Connecticut as Francine and David Wheeler showed Clinton a picture of their son, Benjamin, who was killed at Sandy Hook Elementary School, at the age of 6, according to New York Magazine.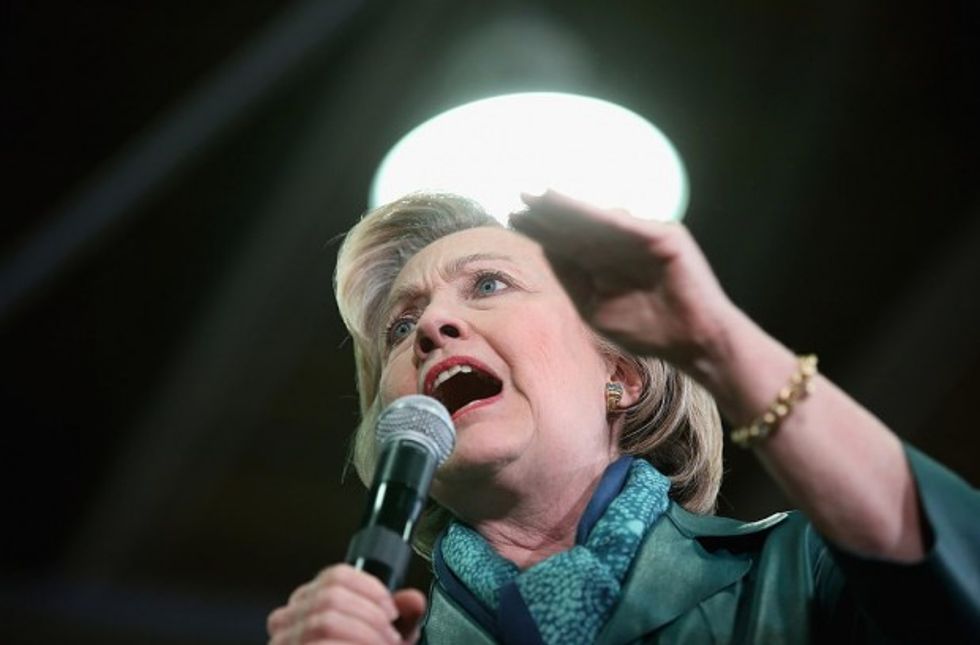 John Moore/Getty Images
"We have to be as organized and focused as they are to beat them and undermine them," Clinton said of opponents of gun control. "We are going to be relentless and determined and focused. ... They are experts at scaring people, telling them, 'They're going to take your guns.' We need the same level of intensity. Intensity is more important than numbers."
"I'm going to do everything I can," she added. "Everything I can."
After the encounter with Benjamin's parents, New York Magazine's Rebecca Traister wrote that she told Clinton, "I don't know how you do that."
"Yeah," Clinton replied. "It's really hard."
At a campaign event with Newtown families in April, Clinton said, "We know that there has been a concerted effort to try to undermine the real life experiences of people who speak out."
"Blame the victim. Blame the victim's mother. Blame the victim's family. Blame the victim's neighborhood. Find somebody to blame instead of saying, 'You know what, we just have too many guns in this country,'" she said. "I am here to tell you, I will use every single minute of every day, if I am so fortunate enough to be your president, looking for ways that we can save lives, that we can change the gun culture."