Rapper Snoop Dogg blasted a new remake of the 1977 "Roots" miniseries and urged his social media following to boycott the series in an expletive-laced video posted to Instagram.
"I'm sick of this s**t. How the f*** are they going to put 'Roots' on on Memorial Day?" he said. "They going to just keep beating that s**t into our heads about how they did us, huh?"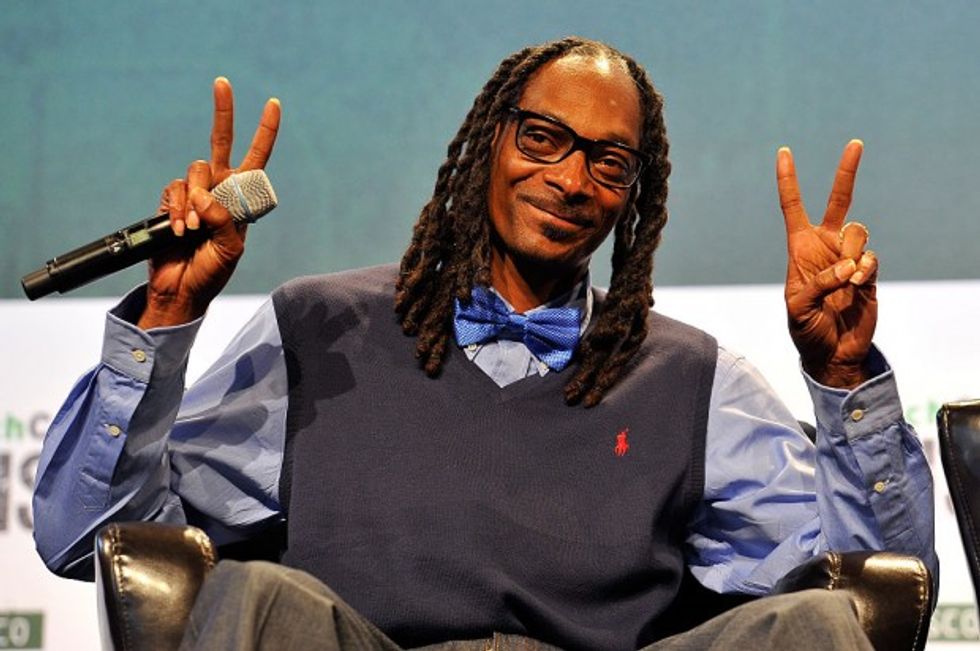 Recording artist Snoop Dogg speaks onstage during TechCrunch Disrupt SF 2015 at Pier 70 in San Francisco. (Steve Jennings/Getty Images for TechCrunch)
Snoop Dogg said that Hollywood films about African-Americans "keep showing the abuse we took hundreds and hundreds of years ago" and ignore their accomplishments in today's society.
"When you all going to make a series about the success that black folks is having?" he asked. "The only success we have is 'Roots' and '12 Years a Slave' and s**t like that, huh?"
He urged his followers to boycott such shows.
"I ain't watching that s**t, and I advise you motherf***ers as real n*****s like myself; f*** them television shows," Snoop said. "Let's create our own s**t based on today, how we live and how we inspire people today. Black is what's real. F*** that old s**t."
"Roots" is based on the Pulitzer Prize-winning novel by Alex Haley.
(Content warning: Very strong language)