AUSTIN, Texas (AP) -- Texas' lieutenant governor on Tuesday encouraged the state's 1,200 school districts to defy the Obama administrative and ignore a directive calling on schools to allow transgender students to use the bathroom that matches their gender identity.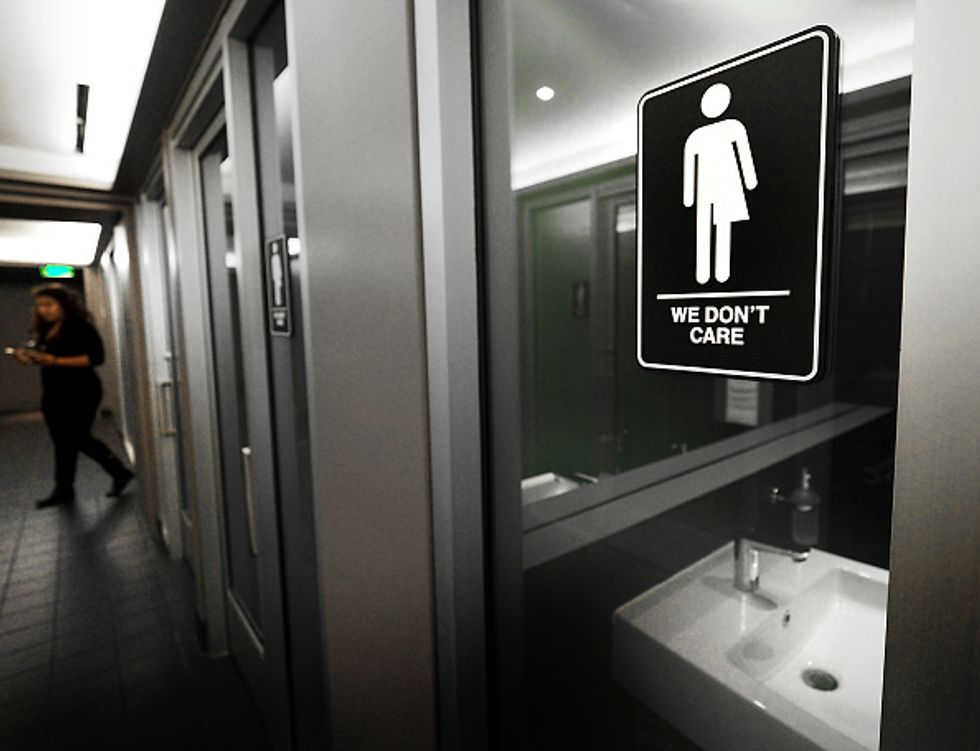 Gender neutral signs are posted in the 21C Museum Hotel public restrooms on May 10, 2016 in Durham, North Carolina. Debate over transgender bathroom access spreads nationwide as the U.S. Department of Justice countersues North Carolina Governor Pat McCrory from enforcing the provisions of House Bill 2 that dictate what bathrooms transgender individuals can use. (Photo by Sara D. Davis/Getty Images)
The advice from Republican Lt. Gov. Dan Patrick that Texas schools kept the state at the forefront of resistance to the bathroom directive. Last week, Texas and 10 other states sued Obama administrative over the federal recommendation to U.S. public schools earlier this month.
Patrick, who has previously said Texas is willing to forfeit $10 billion in federal education funding rather than comply, said he was sending a letter to all school district this week emphasizing that the state will support schools that defy the directive.
"Transgender students deserve the rights of anyone else. It does not mean they get to use the girls' room if they're a boy," Patrick said.
His announcement was immediately followed by several of parents of transgender students rebuking his comments.
"You, specifically you, are endangering my child's life. You have now told everyone in the state of Texas it is OK to harass my child," said Ann Elder, mother of a 10-year-old transgender child near Houston.
The lawsuit filed in a North Texas court last week asks a judge to declare the bathroom directive unlawful, accusing the Obama administration of conspiring "to turn workplaces and educational settings across the country into laboratories for a massive social experiment." Other states bringing the challenge are Oklahoma, Alabama, Wisconsin, West Virginia, Tennessee, Maine, Arizona, Louisiana, Utah and Georgia.
—