A Florida gun store owner made national headlines in July after he declared his business a "Muslim-free zone" following the Chattanooga shooting that left five U.S. service members dead. Now, the Inverness shop is stirring up controversy again with a new politically charged product.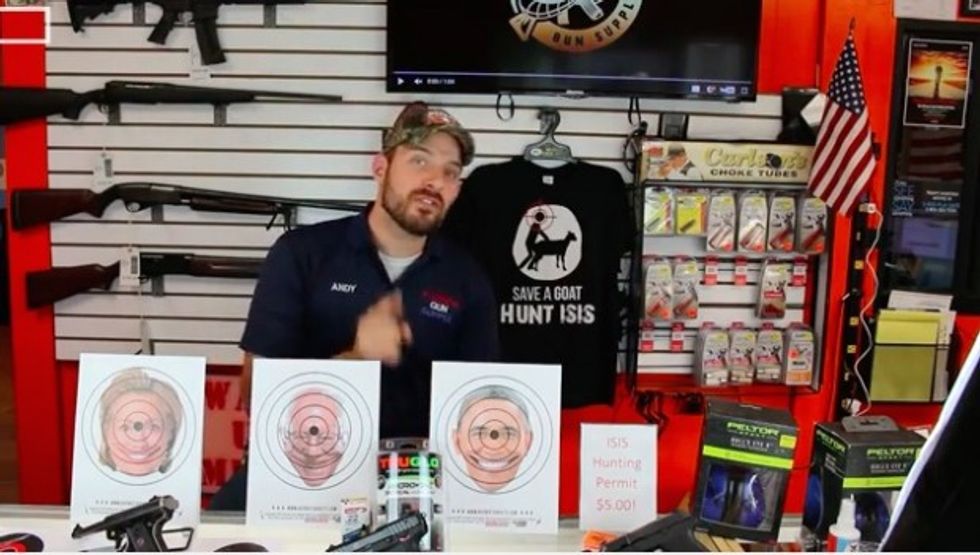 Image source: YouTube/Florida Gun Supply
"Now, I have a moral and legal responsibility to ensure the safety of all patriots in my community," Florida Gun Supply owner Andy Hallinan said in a video uploaded to Facebook last summer announcing the Muslim ban. "And so effective immediately I'm declaring Florida Gun Supply a Muslim-free zone. I will not arm and train those who wish to do harm to my fellow patriots."
Hallinan's most recent video on the Florida Gun Supply YouTube channel features shooting targets depicting President Barack Obama and Democratic presidential candidates Hillary Clinton and Bernie Sanders.
The targets are now for sale on the store's website at a discounted price of $4.99 (previously $9.99) for all three.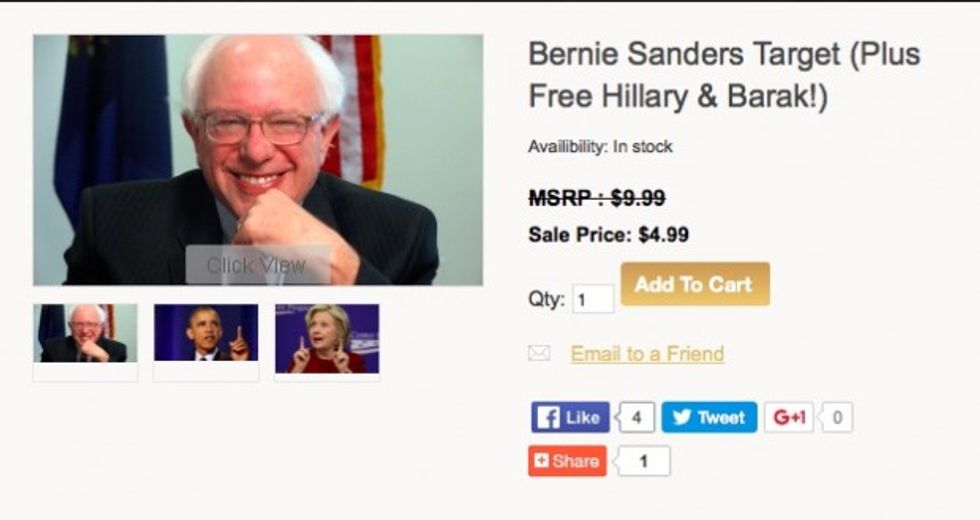 Image source: floridagunsupply.com
A product description for the targets reads:
Is this target really legal?

Absolutely. The First Amendment protects the right to free expression, which includes the right to shoot, burn, or in any way destroy an image of anyone including the president as long you're not posing a "credible threat." The standard here is whether there is genuine intent to commit or incite violence, and also whether that violence is likely to actually occur. If there's no "clear and present danger," as Justice Oliver Wendell Holmes, Jr. put it, there's no basis for censorship. So unless the Seaside Heights boardwalk is, in fact, a surreptitious assassination training ground, the game is perfectly legal.
The Clinton and Obama targets were previously available, but the Sanders target was added in April. Hallinan posted a video at the time apologizing because "I didn't show my new Bernie Sanders target sooner."
He even created a separate website called BernieTargets.com to sell the targets, as well as a wide range of "politically incorrect" gear.
—
Follow the author of this story on Twitter: