The leader of the Georgia chapter of the American Civil Liberties Union is resigning amid controversy regarding the President Barack Obama's directive to public schools on transgender bathroom use, claiming her own daughters were "visibly frightened" by biological males using women's restrooms.
Maya Dillard Smith's decision comes as the ACLU is taking a larger role in legislating the transgender lobby's concerns. But the issues surrounding transgender policy led Smith to leave the agency, which she said has become "a special interest organization that promotes not all, but certain progressive rights."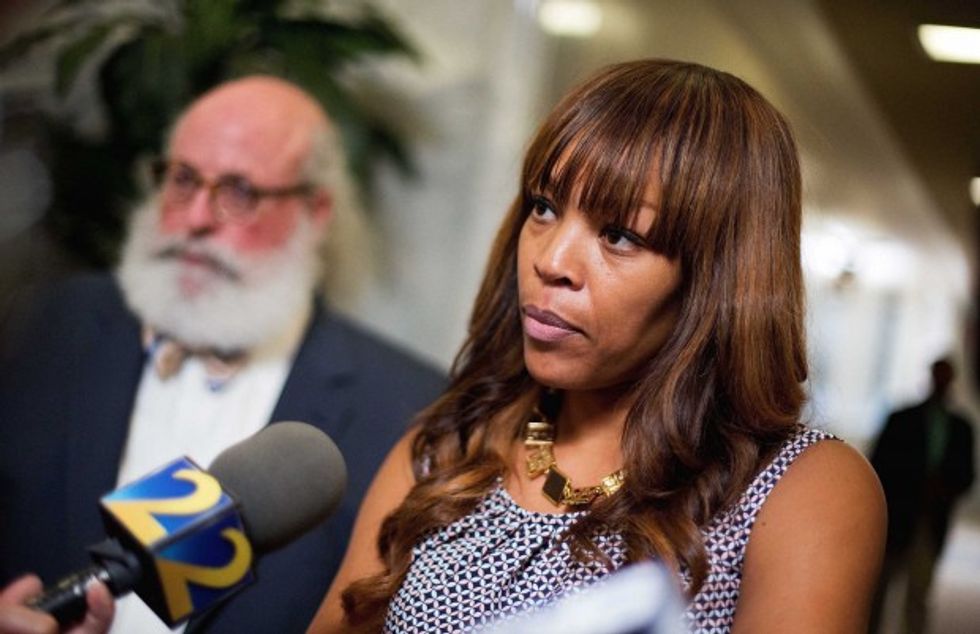 Maya Dillard Smith (AP Photo/David Goldman)
"I have shared my personal experience of having taken my elementary school-age daughters into a women's restroom when, shortly after, three transgender young adults, over six feet [tall] with deep voices entered," Smith told Life Site News.
Dillard Smith, 37, said her young children were "frightened" by the ordeal and "concerned about their safety and left asking lots of questions for which I, like many parents, was ill-prepared to answer."
The former ACLU executive, who described herself as "progressive" and "unapologetically black," suggested the organization leaves no room for discussion about the difficulties that come with making accommodations for the transgender community.
"I found myself principally and philosophically unaligned with the organization," Dillard Smith said.
"I understood it to be the ACLU's goal to delicately balance competing rights to ensure that any infringements are narrowly tailored, that they do not create a hierarchy of rights, and that we are mindful of unintended consequences," she added.
Moving forward, Dillard Smith is hoping to find solutions for the transgender community while at the same time "balanc[ing] the need to ensure women and girls are safe from those who might have malicious intent."
Dillard Smith has created a new website, Finding Middle Ground, dedicated to doing just what the name suggests by creating "safe spaces" where concerns and questions can be voiced freely and without fear of retribution.
"How can we ask these kinds of questions without being called a homophobe?" the video asks. "How do we prevent predators from preying on kids in bathrooms?"
The video features a little girl explaining that she does not want transgender people to be "uncomfortable," but asks, "What about me, too?"
Dillard Smith's decision to leave the ACLU leaves them short-staffed in Georgia and diminishes the organization's diversity. She was one of the agency's youngest leaders and one of only three African-Americans holding executive roles.
—
Follow the author of this story on Twitter: