A Bank of America employee has been fired after she posted racist remarks on Facebook.
Christine McMullen Lindgren, who described herself as an Atlanta-based "personal banker" at Bank of America, recently posted that "f***ing n*****s" should "go back to Africa."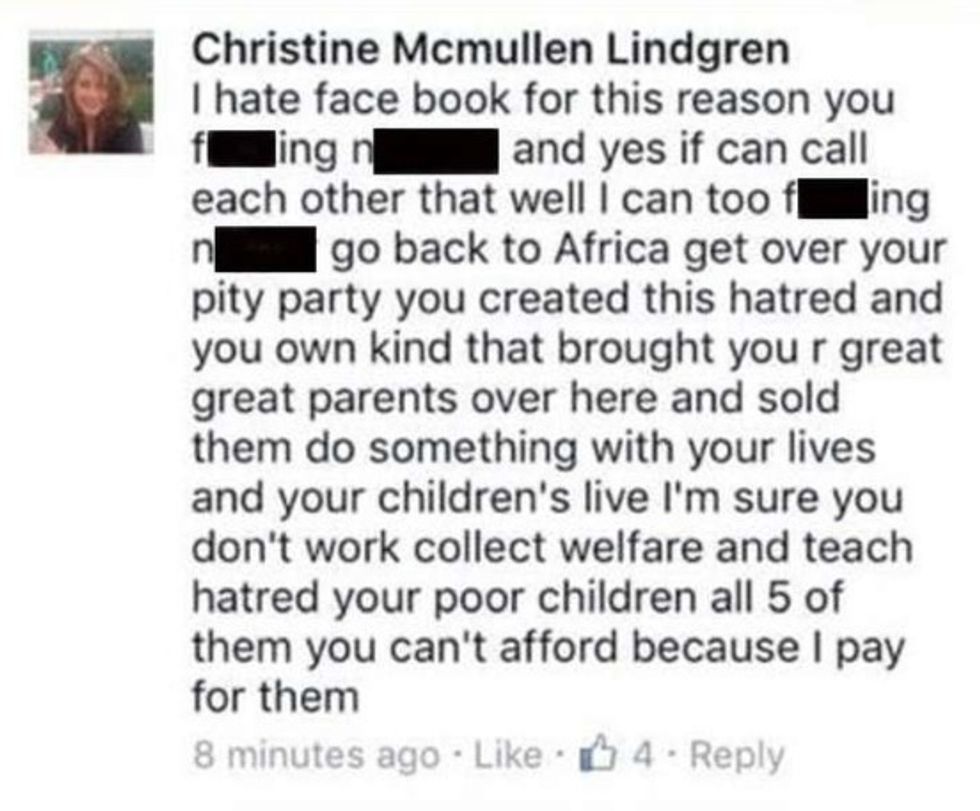 Image source: Facebook/The Atlanta Journal-Constitution
"Do something with your lives and your children's [lives] I'm sure you don't work collect welfare and teach hatred your poor children all 5 of them you can't afford because I pay for them," she wrote.
According to the Atlanta Journal-Constitution, after Lindgren's comments gained attention online, Bank of America was flooded with calls, emails and social media posts from customers.
Andy Aldridge, a senior vice president and communications manager for the bank, told the Atlanta Journal-Constitution that Lindgren's remarks were "reprehensible and unacceptable."
"We have investigated the matter and terminated her," Aldridge said. "She no longer works for Bank of America."
In their own Facebook post, Bank of America confirmed that Lindgren was fired.
Lindgren has since deleted her Facebook page.
—
Follow Kate Scanlon (@kgscanlon) on Twitter