VATICAN CITY (AP) — Pope Francis has established new legal procedures to remove bishops who botch handling sex abuse cases, saying they can be kicked out of office if the Vatican finds they were negligent in doing their jobs.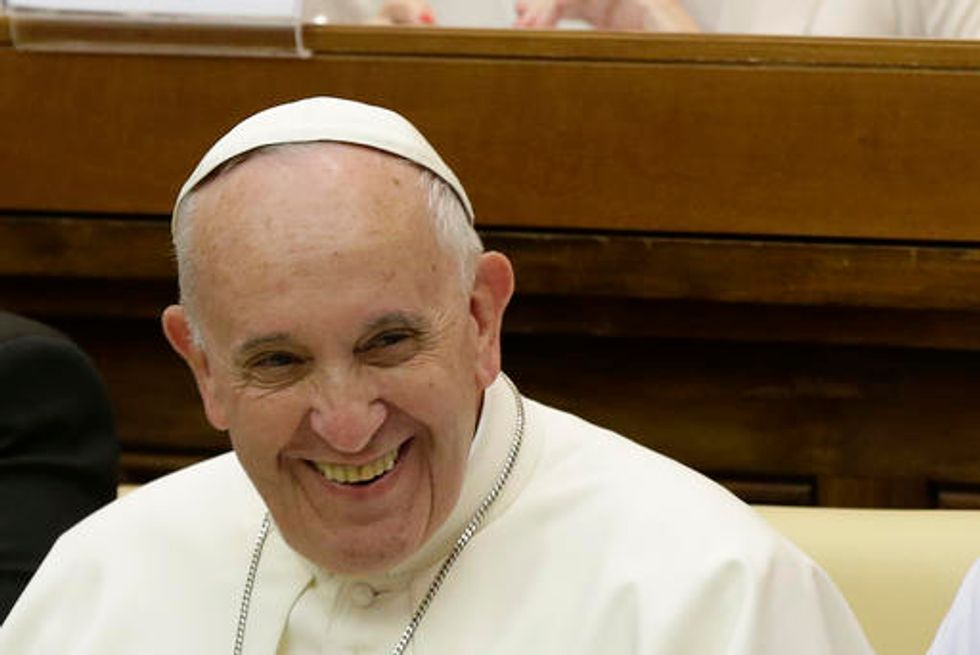 Pope Francis smiles as he arrives to attend a two-day summit of judges and magistrates against human trafficking and organized crime, at the Vatican, Friday, June 3, 2016. (AP Photo/Gregorio Borgia)
In a law published Saturday, Francis answered a long-running demand by victims of abuse and their advocates to hold bishops accountable for failing to protect their flocks from pedophiles. Victims have long accused bishops of covering up for abuse, moving rapists from parish to parish rather than reporting them to police.
In the new regulation, Francis acknowledged that the church's canon law already allowed for a bishop to be removed for negligence. But he said he wanted to be more precise in defining the "grave reasons" that can cost him his job.