What do Geoffrey Chaucer, William Wordsworth, Edmund Spenser, Alexander Pope, John Milton and T.S. Eliot all have in common? For a long time, an acceptable answer would have been that these individuals produced some of the best works of poetry in the English language. Today, however, they're all just a bunch of dead white males.
At least, that's how a group of angry students at Yale University view these famous poets, who comprise the curricula for the school's Major English Poets courses.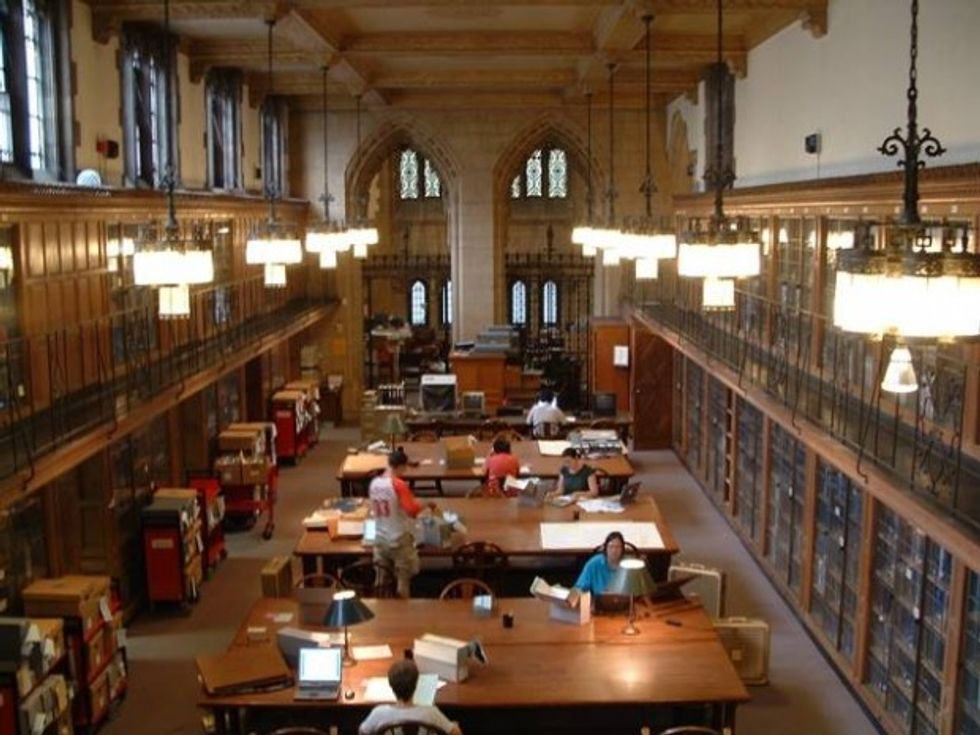 Yale University Library (Image via Facebook/Yale University Library)
Students recently launched an online petition to complain about the lack of diversity represented in English literature and poetry courses that almost exclusively study "while male authors." Never mind that these authors just so happen to be major English poets.
The petition asserts that the homogenous course content "actively harms all students," and is "especially hostile to students of color" — so much so that they are discouraged from becoming English majors.
The students propose replacing the Major English Poets courses with pre-1800/1900 courses that "deliberately include literatures relating to gender, race, sexuality, ableism and ethnicity."
From the petition:
It's time for the English major to decolonize — not diversify — its course offerings. A 21st century education is a diverse education: we write to you today inspired by student activism across the university, and to make sure that you know that the English department is not immune from the collective call to action.

It is our understanding that the faculty must vote in order to reconsider the major's requirements — considering the concerns expressed here and elsewhere by undergraduate students, we believe it would be unethical for any member of the faculty, no matter their stance on these issues, to vote against beginning the reevaluation process. It is your responsibility as educators to listen to student voices. We have spoken. We are speaking. Pay attention.
The university has yet to respond to the petition, but it is unlikely the students who created it will received a satisfactory response to their proposal to abolish the longstanding major. But only time will tell.
—
Follow the author of this story on Twitter: