ENGLEWOOD, Colo. (AP) — The Denver Broncos say star cornerback Aqib Talib is recovering after being shot in the leg at a Dallas nightclub.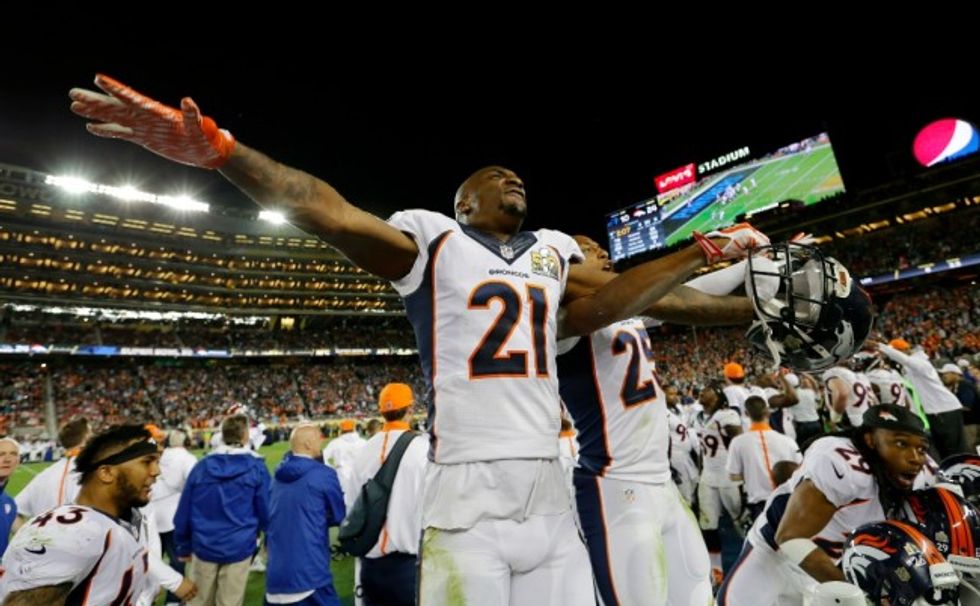 Denver Broncos' Aqib Talib (21) celebrates during the second half of the NFL Super Bowl 50 football game against the Carolina Panthers, Sunday, Feb. 7, 2016, in Santa Clara, Calif. (AP Photo/David J. Phillip)
Team spokesman Patrick Smyth said the team has been in touch with the cornerback and that he's doing OK. Smyth said the team was gathering more information.
Last week, Talib said he was looking forward to the trip Monday to the White House where President Barack Obama will honor the Broncos for winning the Super Bowl. It's unknown if he'll still be able to make the trip.
The Broncos' three-day mandatory minicamp starts Tuesday.
Talib is entering his ninth NFL season and has been named to the Pro Bowl the last three seasons.