The New York Times is joining the ranks of the many Democrats and Republicans who have slammed Donald Trump for his comments on Mexican-American Judge Gonzalo Curiel, who is overseeing a lawsuit targeting the embattled Trump University.
In an editorial Tuesday, the Times came out with perhaps the strongest rebuke of the billionaire businessman to date, positing that Trump's rhetoric could bring about an "ethnic cleansing" of the judiciary.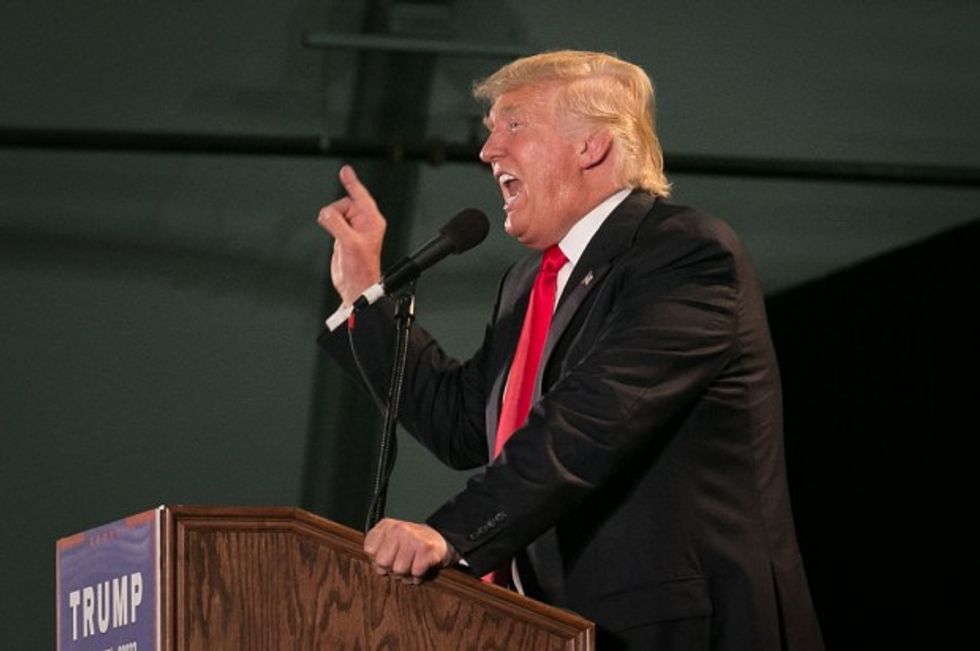 Elijah Nouvelage/Getty Images
In Trump's view, Curiel, an Indiana native, must recuse himself from the case because he was born to Mexican immigrants and the presumptive GOP nominee is a leading advocate for building a wall along the United States' southern border.
However, as the Times noted, this reasoning has failed to find legitimacy for quite some time. If it were legal to challenge a judge based on religion, sex or ethnicity, "there would be no end" to such efforts.
"[Trump] has cast aside the Constitution and decades of jurisprudence by suggesting both ethnic and religious litmus tests for federal judges," the editorial board wrote Tuesday. "These pronouncements illustrate that Mr. Trump holds the rule of law in contempt."
The column went on to ask when such reasoning would no longer be permitted: "Would exclusion be limited to first-generation Americans like Judge Curiel, who was born to Mexican immigrant parents, or would it be extended to his children, his grandchildren or even beyond?"
"Would the exclusion of Muslims be limited to active practitioners of the faith or extended to descendants who were only vaguely religious or not religious at all?" it continued. "The answer, of course, is that once it started, the ethnic cleansing of the court system could be made to apply to any unpopular group at any time."
Ultimately, the Times suggested, by following his current logic, Trump would be capable of eliminating every potential judge from presiding over the Trump University lawsuit.
"At the rate he's going, there would soon be no person in the land left to judge him," the editorial board quipped. "Fortunately, the American legal system doesn't work that way."
(H/T: Mediaite)
—
Follow the author of this story on Twitter: