Conservative radio host Hugh Hewitt suggested Wednesday morning that the Republican Party should work to change convention rules in order to drop Donald Trump as their nominee.
"It's like ignoring stage-four cancer," Hewitt remarked. "You can't do it — you gotta go attack it. And right now, the Republican Party is facing — the plane is headed toward the mountain after the last 72 hours."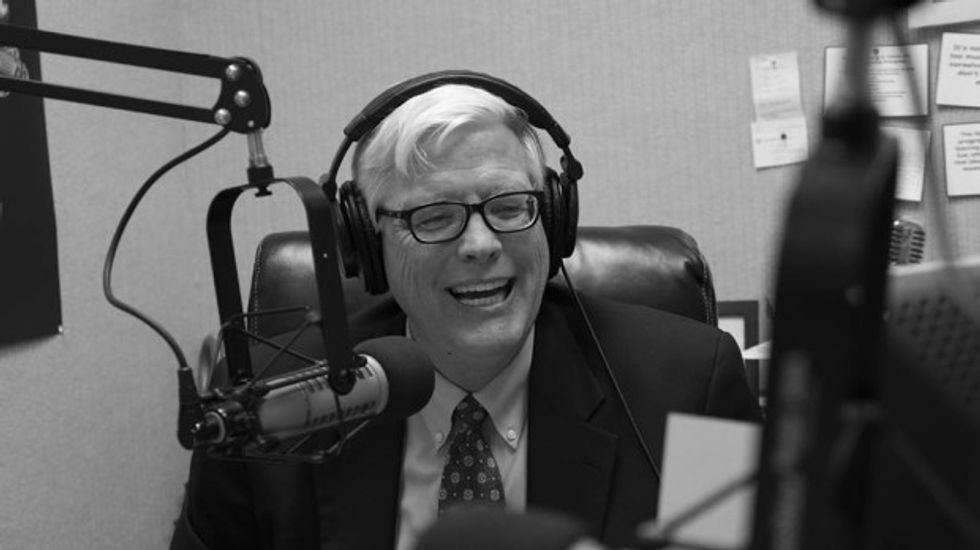 Hugh Hewitt (Image Source: Facebook/Hugh Hewitt)
However, Hewitt offered some seemingly mixed signals, saying he disagreed with the actions of Republican Sens. Lindsey Graham (S.C.) and Mark Kirk (Ill.), both of whom rescinded their endorsements of Trump following backlash from the comments the billionaire made about Mexican-American Judge Gonzalo Curiel, who is presiding over a lawsuit regarding Trump University.
"I wanna support the nominee of the party," Hewitt lamented, "but I think the party ought to change the nominee, because we're going to get killed with this nominee."
Hewitt reminded his listeners that he has "never" said that before, noting that he "stayed Switzerland to the end" of the primary, but "in 72 hours, dovetailed to that."
"They ought to get together and let the convention decide," he said. "And if Donald Trump pulls over a makeover in the next four to five weeks, great, they can keep him. It would be better if he had done so five weeks ago."
For the conservative talker, the only logical argument to keep Trump as the nominee is if he undergoes a major "personality transplant in Trump Tower." If the status quo remains, Hewitt warned of a disaster that will befall the Republican Party.
—
Follow the author of this story on Twitter: