Retired Gen. David Petraeus is teaming up with former astronaut Mark Kelly to form a gun-control advocacy group that "respects the Second Amendment rights of law-abiding Americans."
Kelly has made frequent appearances on the 2016 campaign trail with presumptive Democratic nominee Hillary Clinton, as well as his wife, former Arizona Rep. Gabby Giffords, who sustained a serious brain injury after being shot in Tucson in 2011.
Petraeus and Kelly are joined by other military veterans, including retired Gen. Stanley McChrystal and retired Air Force Gen. Michael Hayden, in launching the "Veterans Coalition for Common Sense." The group's stated purpose is to urge lawmakers to do more to prevent mass gun tragedies.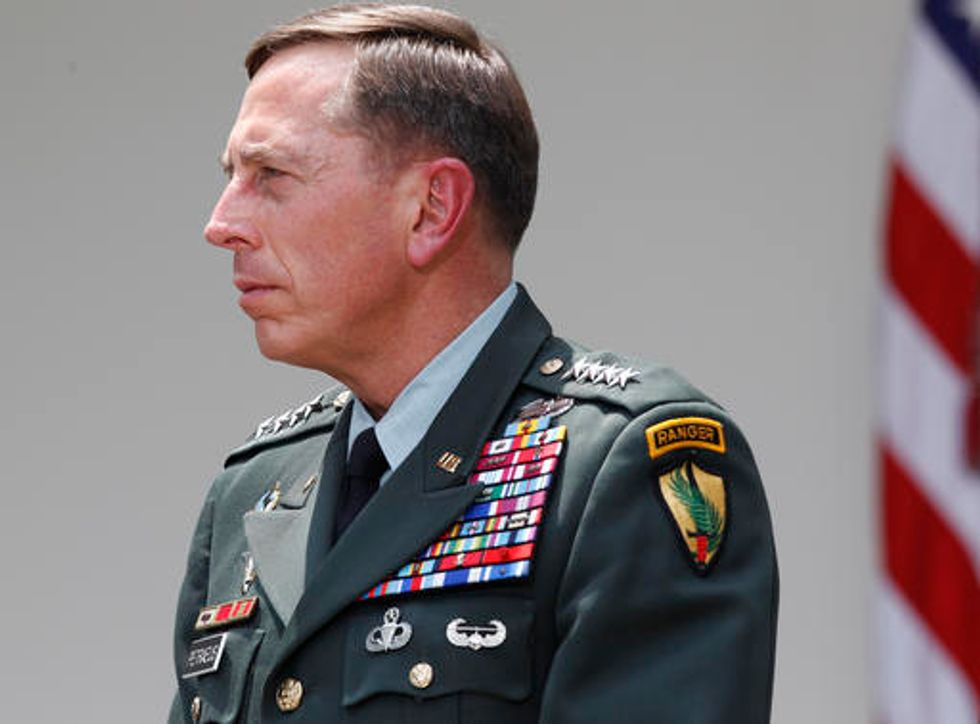 Retired Gen. David Petraeus (pictured) is joining retired Navy veteran and astronaut Capt. Mark Kelly to form a group of military officials who will advocate for stricter gun regulations. (AP/Charles Dharapak, File)
Since 1969, more Americans have been killed by gun violence than in all U.S. wars combined, the group said in a statement today.
"As service members, each of us swore an oath to protect our Constitution and the homeland. Now we're asking our leaders to do more to protect our rights and save lives," Kelly said.
The group aims to engage other veterans and elected leaders to "close the loopholes in our background check laws that let felons, domestic abusers and the dangerously mentally ill buy guns without a criminal background check," as well as "strengthening existing laws and ensuring lawmakers and stakeholders have the resources and training they need to prevent gun tragedies."
The group will also partner with the veterans community on suicide prevention and mental health.
"I believe that our Constitution affords responsible Americans the right to own guns, but we need to keep dangerous people from having easy access to guns. Felons, domestic abusers, even known terrorists can buy a gun here without something as simple as a criminal background check. This has to stop," retired Marine Brig. Gen. Stephen Cheney said in a statement. "Our laws don't support responsible gun ownership, and far too often guns fall into the hands of dangerous, irresponsible people."
Petraeus has long been seen as a possible Republican candidate for higher office, even for the presidency. He served as director of the Central Intelligence Agency until his resignation in November 2012 under scrutiny for providing classified information to his biographer, Paula Broadwell, with whom he was having an affair.
—
Follow the author of this story on Twitter and Facebook:
[facebook //www.facebook.com/plugins/like.php?href=