Pope Francis said this week that Jesus' act of turning water in to wine was "much more than a simple account of Jesus's first miracle," saying that it was done in an effort to invite people to take part in the new covenant, while also imploring them to follow Christ's commands.
"A feast needs to have wine," the pontiff told a general audience on June 8, according to the Catholic Herald. "Imagine ending a wedding reception drinking tea! It would be embarrassing. Water is needed for life, but wine expresses the abundance of a banquet and the joy of a feast."
The pope said that the transformation of water to wine, which is recounted in John 2:1-11, extends well beyond simply conjuring up wine to be used in the wedding celebration. Instead, he said that the first recorded miracle at the wedding in Cana has much broader implications.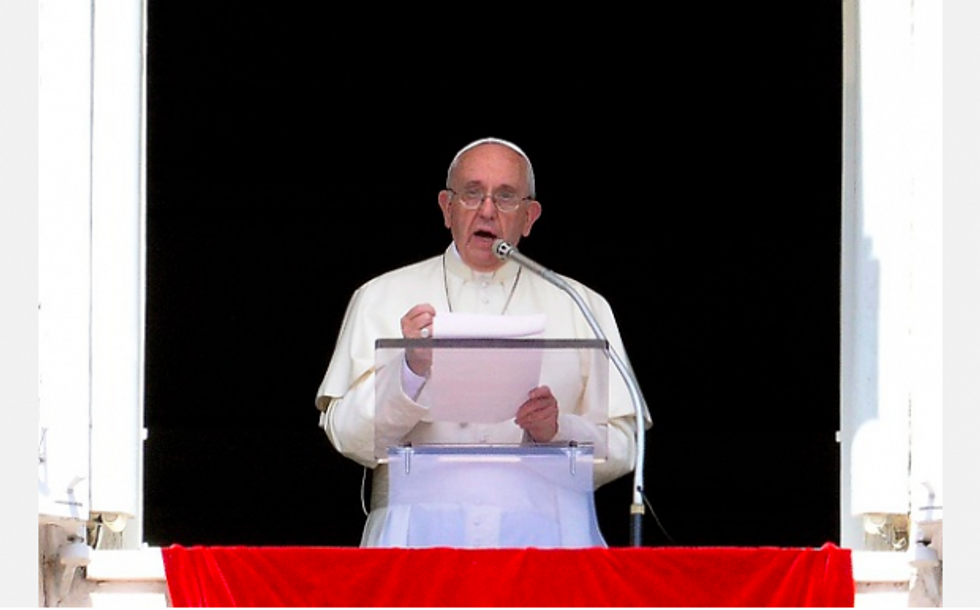 Pope Francis (Filippo MonteforteAFP/Getty Images)
The event, the pontiff said, is representative of how Christ came to transform the law of Moses, which is represented by water and was purified with the gospel, which is represented in the story by the transition of the liquid to wine, Catholic News Service reported.
"It's like the story of two people in love. God and humanity seek each other out, they meet, they celebrate and they love each other," Pope Francis continued. "The church is Jesus's family into which he pours his love. It is this love that the Church safeguards and wants to offer everyone."
In essence, Jesus calls people to join him in community and that community is invited to a feast of sorts. Pope Francis also noted that Mary, Jesus' mother, told the servants in the story that they should do whatever Jesus told them — a command that the pontiff said extends well beyond that event to all of humanity.
And, as is recounted in John 2:11, it was after the miracle that Jesus' disciples "believed in him."
"In Cana, Jesus's disciples become his family and the faith of the Church is born," he said. "All of us are invited to that wedding feast so that the new wine will no longer run short."
Read more about what Pope Francis had to say on the miracle here.
(H/T: Catholic Herald)
--
Follow the author of this story on Twitter and Facebook and check out his new book "The Armageddon Code: One Journalist's Quest for End-Times Answers":