YONKERS, N.Y. (AP) -- After months of searching to find a home for their mosque, a Muslim group settled on a century-old, three-story Tudor in a leafy neighborhood of a New York suburb, a fixer-upper they say would be perfect with the right renovations.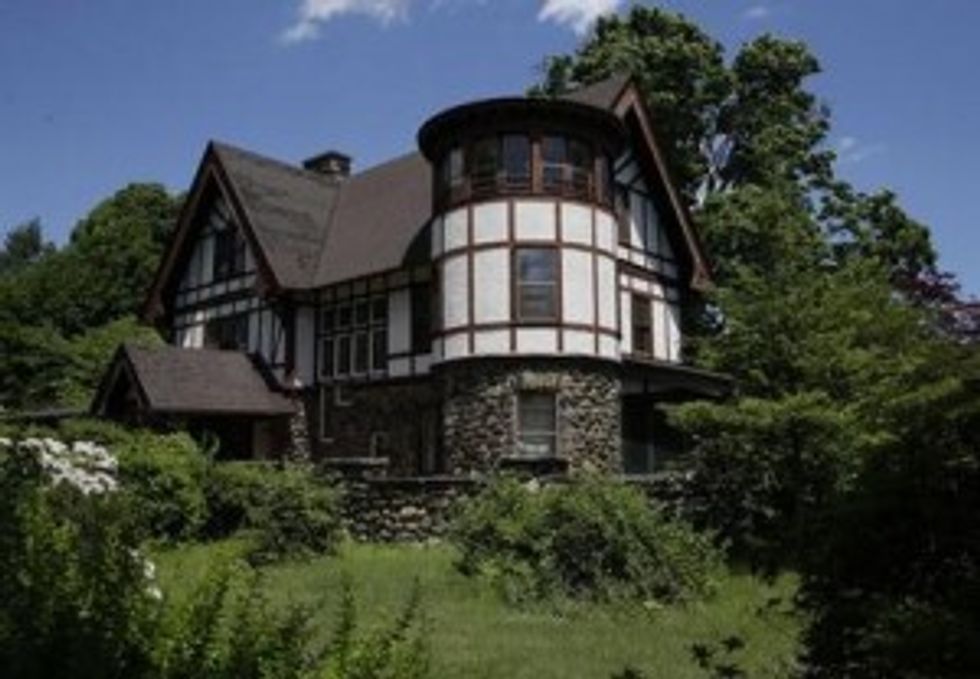 (AP Photo/Seth Wenig)
But not long after the sale went through last year, neighbors thought it was perfect just the way it was. A neighborhood group filed an application to have the building designated a city landmark and won final approval last month, meaning any exterior renovations will now have to go through a time-consuming permission process.
While city officials insisted the landmark status wouldn't prevent the home being used as a mosque, the Muslim organization saw something more sinister.
"We feel that we are being targeted," said Arshad Shariff, chairman of the Islamic Community Center of Mid-Westchester. "And unnecessary obstacles and hindrances are being placed because we are Muslim."
It's a refrain that's been heard around the country, from Muslims who say they have faced all kinds of zoning and other obstacles as they've tried to build or expand mosques. Some of the conflicts have gone to court, under the Religious Land Use and Institutionalized Persons Act, a federal law passed in 2000 that forbids using zoning laws in such a way.
Among the most high-profile of the controversies was over plans for an Islamic center to be built in the vicinity of New York City's World Trade Center site, which was dubbed the "Ground Zero mosque" in 2010 by opponents.
More recently, a Muslim group in Basking Ridge, New Jersey, has been facing zoning and other obstacles for several years over its plan to build a mosque, resulting in a federal lawsuit against the town's planning board.
Earlier this year, officials in Lexington, Kentucky, sued the local mosque, saying it was violating zoning ordinances with its plans to renovate the property and expand to an adjacent building.
Houses of worship from all faiths can and do face issues related to their land usage, said Luke Goodrich, deputy general counsel at The Becket Fund for Religious Liberty. Communities don't like them for a number of reasons, either because of the crowds they can bring or the lack of tax revenue, or sometimes because of bias against the faith in question, he said.
But Muslims have faced a disproportionate amount of those issues. A Department of Justice review of the law since its inception found that in its first 10 years, 15 percent of the cases brought by the department's Civil Rights division under the religious land use act involved mosques or Islamic schools, a percentage that has increased to more than 25 percent of the case load in the following four years. Muslims make up an estimated 1 percent of the population.
Naeem Baig, president of the Islamic Circle of North America, a grassroots Muslim outreach group, says that backlash has been fueled by anti-Muslim rhetoric has become more prevalent in the mainstream in recent years.
"Where people see a mosque coming into a neighborhood or community, they're not seeing it as fellow Americans who happen to be Muslim," he said.
In Yonkers, Islamic Community Center leader Shariff said the dispute with the city has delayed the opening of the mosque indefinitely.
Shariff said the group never planned major changes to the exterior of the $750,000 home to make it a mosque - no minarets, no loudspeakers issuing the call to prayer. It primarily wanted to add an entrance ramp for handicapped visitors and another entrance, and some kind of signage indicating that it was a mosque.
Shariff said they had met with city officials before the sale went through to ask if there was any historical significance to the property, and were told there were no records indicating any.
In a statement announcing the landmark designation last month, Mayor Mike Spano said the home was significant because it was one of the original homes to be built in the city's historic Colonial Heights section.
Spano's office declined repeated requests for additional comment, and a telephone number for the neighborhood organization that started the landmark application, the Colonial Heights Association of Taxpayers, could not be found.
"It's important for the neighbors to understand we are their neighbors," Shariff said. "We are part of the American fabric."
---