Fox News' Jesse Watters paid a visit to a recent rally for presumptive Democratic presidential nominee Hillary Clinton to ask her supporters about her candidacy.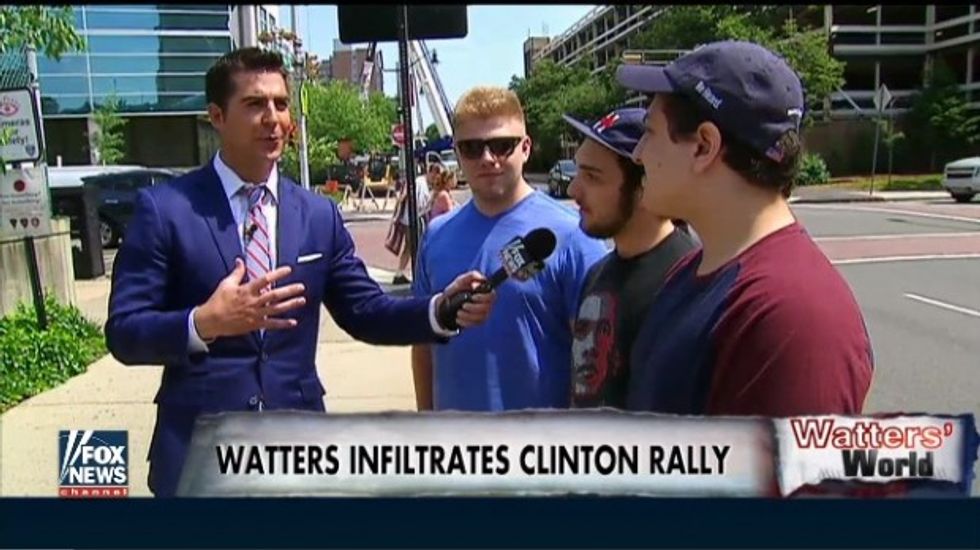 Image source: Fox News
"Why hasn't she held a single press conference in 2016?" Watters asked one supporter.
"Um, I don't know," the supporter replied. "I trust Hillary and her decisions."
He asked another group, "Do you think Hillary has a problem with men?" to which they all answered, "No."
"Most men probably aren't that into Hillary," one man said.
"Including Bill?" Watters asked.
"Yeah," the supporter said. "Definitely including Bill."
Watters also granted "amnesty" to a self-described "undocumented" immigrant "because I like you."
"You can stay," Watters said after touching the man's head. "For now."
Watch below:
—
Follow Kate Scanlon (@kgscanlon) on Twitter and Facebook.